Professional Aircon Servicing, Troubleshooting & Repair in Singapore
Best Air Conditioning Servicing Contractor with 18 Years of Experience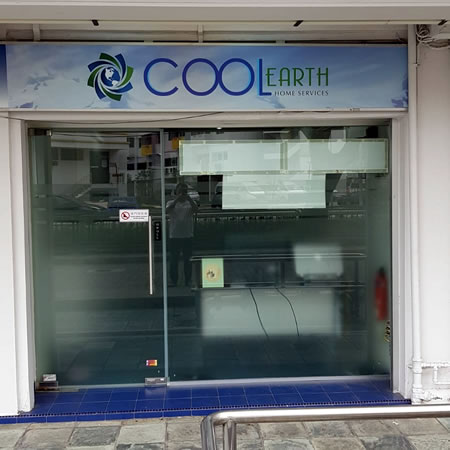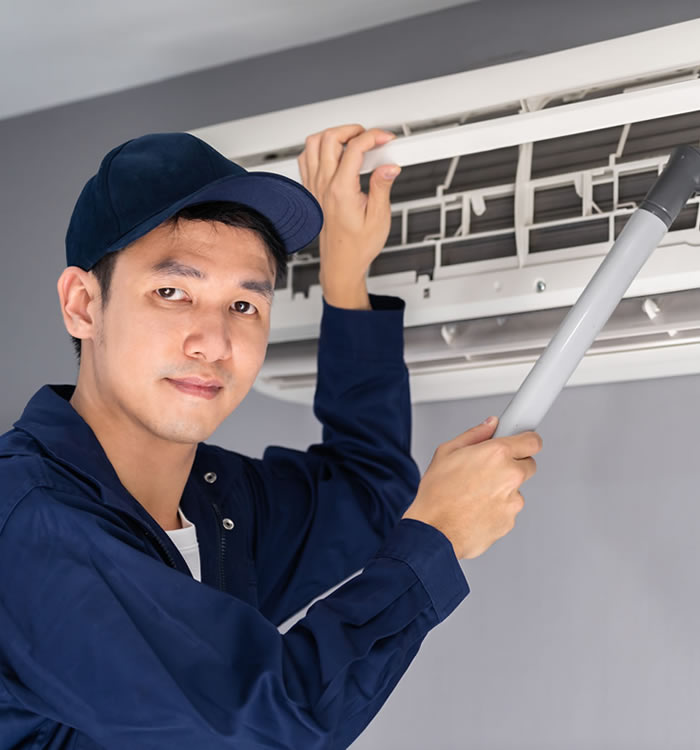 Meet Cool Earth Aircon Services
Things can get pretty hot and humid without an aircon in Singapore. The last thing you want to worry about is your air conditioner breaking down. Aircon servicing in Singapore can be costly, so it's important to keep your unit working optimally through regular upkeep. That's where we come in.
Call Cool Earth Aircon Services today at 9427 3833 to find out more about our services or schedule an appointment.
18 Years of Experience
At Cool Earth Aircon Services, we are dedicated to delivering excellent service and helping you achieve worry-free indoor comfort. With more than 18 years of experience in the industry, our team can handle your every aircon service need. Our residential and commercial clients rely on us for the most dependable aircon servicing and repair in Singapore.
Top-Notch Aircon Service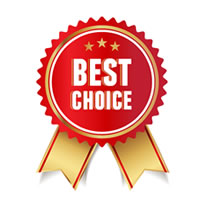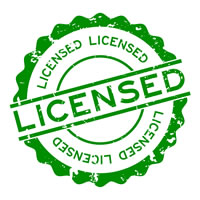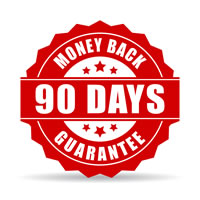 Our qualified technicians guarantee top-notch service, whether it be repairing a broken-down system, aircon servicing, or installing a new cooling system. We pride ourselves on having experience with all major aircon brands, including LG, Daikin, Mitsubishi, York, Samsung Panasonic, Sharp, Haier, Denki, Electrolux, Carrier, Fujitsu, and Toshiba, so that you can be confident in our results.
Unexpected air conditioning problems can be frustrating, which is why we go above and beyond to resolve any issues promptly, correctly, and completely. Our top priority is to complete the job as efficiently as possible to get you back to air-conditioned normalcy as soon as possible.
Our technicians identify and address minor issues to avoid potentially large and costly repairs and perform maintenance to ensure your unit works at optimal efficiency. We bring our collective knowledge and vast experience to every job that we do. Our reputation speaks for itself — many homes and business owners trust us for all their cooling needs.
Recommended. Take longer time to service but happy its being cleaned thoroughly.
Denise Dunigan
03:27 24 Mar 21
Simply one of the best in town! Professional and prompt services. We have booked their services both for residential

and corporate spaces. The team, led by Michael, was really warm to deal with, and they tried to be as transparent as possible in guiding us about the repair they were doing. As a repeat client, I cannot recommend them enough. If you want quick response from the team, you can simply contact them through their website. An customer specialist will immediately be in touch with you there.

read more
ERNEST JAVIER
07:31 15 Jul 20
Book an appointment easily via whatsapp and the aircon technicians Brendon assigned arrived on schedule.I also want to

say that they provided great service and were really through in explaining my issues. They were also really nice and made sure to clean up after performing their work. Great job guys!

read more
Yi Ting Lee
05:18 24 Nov 20
Great professional services. We've had bad experiences with professional cleaners and aircon specialists before, so we

were naturally wary about this at first. Fortunately, after our third try, we found the professional partner for our home (and even our home office). You can readily sense that they have been doing this for years because of their efficient system, from booking to dispatching. Their aircon specialists are also skilled and I heard from one of the specialists that they are required to renew their license annually. Great thanks and great job!

read more
Jacqualine Rolle
01:51 02 Aug 20
LEE EMANUEL
03:11 04 May 21
Thanks for the great job and clean up the mess after servicing. Will use again.
Looks good to me. Not big surprised but ok.
Tarra Gardener
03:47 26 May 21
Easy to set appointment. The aircon chemical wash did the job to remove all the bad smell. Recommended.
Jimmy Gorrell
02:07 28 Jun 21
CoolEarth AC is one of the best companies where you can get the services you need when it comes to aircon servicing,

maintenance and repair. They are affordable and provide great customer service too!

read more
Marjorie Perrotta
02:27 31 Jul 21
On time and responsive by customer service. Helped to arrange same-day service on confirmation.
BENJAMIN YEO
04:03 26 Jul 21
The technicians at CoolEarth AC really know what they're doing when it comes to aircon repair and service! Their rates

are good too which is always a plus!

read more
Voncile Yea
02:51 31 Jul 21
---
Our Aircon Services
At Cool Earth, our friendly, knowledgeable, and courteous technicians are experts in air conditioning services. You can count on us to get your cooling back on when you need it the most. Our wide range of services include: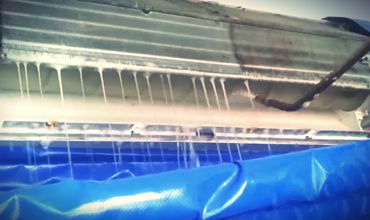 Aircon Servicing
It's crucial to take care of your unit, so it works better, lasts longer, and helps you lower your energy costs. Routinely servicing your cooling system ensures an efficient and reliable unit that will serve you all year round for years to come.
Aircon Troubleshooting & Repair
Nobody wants their cooling system to conk out in the middle of a hot afternoon. If your AC breaks down, call us at Cool Earth Aircon Services. Since we work with most major brands, you can trust us to complete your aircon troubleshooting professionally.
Aircon Gas Top Up
If you notice your AC isn't cooling efficiently, you might need to top up aircon gas. Before refilling your unit with gas, we'll check the gas level and type, then resupply your unit with the amount of gas needed to ensure it works efficiently.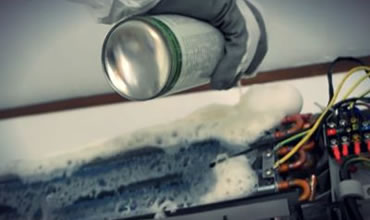 Aircon Chemical Wash
Ridding your air conditioner of dirt and grime helps to ensure the health of everyone in your home and the long life of your equipment. While regular servicing can contribute to keeping your unit in top condition, some problems require more than routine servicing. In these cases, you may need a chemical wash, which thoroughly cleans and maintains your AC, so it works at peak efficiency.
Aircon Chemical Overhaul
An aircon chemical overhaul goes further than a chemical wash. During this process, our technician will clean the filter, coils, and water trays. They will also deal with the heat exchanger coils, drainage pipes, and blower wheels. Experts highly recommend this cleaning at least once a year.
Aircon Servicing Contract
It's a well-known fact that a regularly serviced air conditioner will have a longer lifespan, better energy efficiency, and improved performance. Our aircon servicing contract gives you peace of mind that your AC unit will perform reliably and efficiently whenever you need it. When your unit requires regular servicing, depend on our experts.
Aircon Installation
Our customers rely on us for high-quality air conditioner installation services. Cooling systems come in different shapes and sizes. Depending on your budget and preferences, we can help you choose the best system for your needs. Whether you're in the market for a new cooling system for your condominium, HDB flats, landed property, or commercial office, we've got you covered.
Commercial VRV/VRF Service
Commercial aircon such as Daikin VRV systems are popular for their flexibility and ability to support different kinds of air conditioning units. While these systems are highly reliable, they also need service & repair. When your Daikin VRV System or commercial AC needs repair, you can count on our skilled technicians to fix any issues.
Parts Replacement
We stock a comprehensive array of AC parts and accessories to restore your cooling system to proper working condition. Whether you need to replace your fan motor or printed circuit board (PCB), contact us. Read more on AC part replacement.
Aircon Service Price
How Much Does Aircon Servicing in Singapore Cost?
Standard Aircon Servicing
Yearly Contract
1 fan coil = N/A
2 fan coils = $200
3 fan coils = $240
4 fan coils = $300
5 fan coils = $360
6 fan coils = $400
Chemical Wash & Overhaul
Condenser Unit = $80/unit
1 Fan Coil Without Dismantle = $80 – $100
1 Fan Coil Includes Dismantle = $130 – $180
Aircon Gas Top Up
R22 – $2 per psi
R410 – $4 per psi
Find out more about full aircon service pricing & promotion
wHY cHOOSE uS
Our lead technician has 18 years of aircon servicing and repair experience.
Provide same day or next day emergency aircon services.
100% fix all your aircon problem.
Specialise in troubleshooting aircon water leakage problem.
Free follow up air con service within 7 days.
Guarantee 90 days workmanship warranty.
Provide 100% safe chemical overhaul solution to remove the bacteria inside your aircon.
Over 18 Years of Experience
At Cool Earth Aircon Services, we want you to stay comfortable and breathe clean air all year round. We have over 18 years of experience in the industry and take pride in our reputation for putting client needs first. Our clients rely on us for excellent customer service and quality workmanship.
Fully-Licensed Company
Choosing Cool Earth Aircon services as your air conditioning provider, whether you're a homeowner or business owner, means you will enjoy uninterrupted comfort. As a fully licensed air conditioning company, we don't employ just any technicians. We hire air conditioning professionals with the right skills, training, and experience to deliver exceptional results every time. Our team stays up to date on the latest technologies, biggest brands, and systems, ensuring we can fix any problem efficiently and correctly.
90-Day Workmanship Guarantee
We know that caring for your property can be stressful, so we want you to feel assured knowing that our team will do the work to the highest standard. That's why we're proud to stand behind our work with the 90-day workmanship warranty.
If your service was not done right, we promise to fix it. Contact us within 90 days of service, and we'll solve the issue. We also guarantee to follow up on any issue within seven days. Our business focuses on the customer's experience. When you trust us for your cooling needs, we want you to be happy that you did so that you'll know whom to call the next time you need help.
---
Aircon Brands Supported by Cool Earth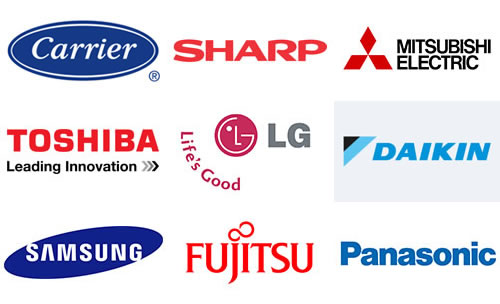 ---
Proudly Featured On…
---
Aircon Servicing Guide
Why Do I Need to Service My Aircon?
If you want to keep your cooling system in top condition during the hot season and for years to come, it's important to make aircon service a priority. You can't ignore your cooling system and expect it to work efficiently. An aircon that's working properly consumes less energy and works for longer.
A well-maintained system will also keep customers and employees comfortable, promoting a productive and efficient working environment. At Cool Earth Aircon Service, we use service inspections to get ahead of any bigger issues with your cooling system's safety or operation. Our technicians use their findings to recommend additional services and to help you budget and plan for future upgrades or updates.
Related Read: 5 benefits to service your air conditioners regularly.
When you schedule an air conditioning servicing appointment, we provide a complete AC inspection and thorough cleaning. We'll conduct a safety check and adjust the applicable controls to ensure your cooling system functions reliably and safely all season long. Contact our team for the best aircon servicing Singapore has to offer.
Overall, it's essential to service your cooling system so it can:
Keep the air you breathe clean
Run safely and efficiently
Last longer
What Does Aircon Servicing Include?
We've mentioned that servicing your AC is essential to the life of your unit. Of course, the quality of your service check will depend on the technicians that perform the service. During a servicing appointment, your Earth Cool Aircon Service technician will:
Inspect and maintain the system components — Clean coils, the condensate drain, and blower components; lubricate moving parts (motors and bearings) and adjust the system as needed; check electrical components and connections.
Identify and resolve ductwork leaks — Prevent the loss of wasted energy or conditioned air and an uncomfortable indoor environment.
Perform a diagnostic check — Ensure the safe, proper function of the thermostat and the system. A diagnostic check ensures proper cycling and safe operation. It's crucial to check if your system starts, operates, and shuts off properly.
Check refrigerant levels and recharge if necessary — Prevent damage to the compressor and keep the system working efficiently.
Change or clean the air filter — Confirm that you have a clean and working air filter that's suitable for your system. Although you can change or clean the air filter yourself, our technicians may point out a better filtration system or filter that you should consider.
Can I Service My Own Aircon?
Like most things, doing aircon servicing yourself comes with its perks and disadvantages. Many property owners worry about the cost of servicing their equipment. Being able to save some cash through servicing your unit yourself may be a motivation to go the DIY route.
The most critical factor to consider, however, is that if you're not careful, you may end up with bigger expenses from damaging vital components of your AC system. Some of the air conditioner servicing tasks that you can handle yourself include:
Cleaning or changing your air filter
Vacuuming the fan
Regularly cleaning the exterior components and vents of your aircon unit
Other aircon servicing tasks are better left to trained professionals. If you're in Singapore, don't hesitate to contact Cool Earth Aircon Services for the most reliable Aircon Servicing.
The Benefits of Using a Professional Aircon Services Company
Your air conditioner is a significant investment in your comfort. You might be tempted to hire an amateur for what seems like a simple and effortless job, but aircon problems can be more complicated than they seem. Some of the reasons you should stick to a professional when you need aircon service in Singapore include:
Experience and Knowledge
A professional comes with plenty of experience and knowledge regarding different air conditioning systems and how to install, repair, and service them.
Guarantee
No contractor can guarantee perfect results 100% of the time. When a professional makes a mistake, they're prepared to go above and beyond to make things right with no hassle or fuss.
Speed
Because professionals master their craft, they can get the job done faster than otherwise possible. Their experience and expertise enable them to handle AC problems in the most efficient manner.
Convenience
When you hire a professional to fix, replace, or service your equipment, you can sit back and relax, knowing someone who knows what they're doing is getting the job done right.

Common Aircon Problems
It's always a good idea to be aware of some of the most common aircon problems that can arise. Identifying the potential root cause of the problem and communicating any findings to your contractor goes a long way. This can help the technician repair your unit quickly and address any problems as soon as possible.
Thermostat Problems
Did you know that your thermostat could be incorrectly programmed or calibrated? If so, it will not give the air conditioner the right instructions. The problem is fairly easy to fix by recalibrating or replacing your thermostat. Check the manual or instructions to make sure your thermostat's settings are correct.
Why Is My Aircon Not Cold?
Common reasons your aircon blows warm air include:
Power issues
Low refrigerant levels
Dirty compressor
Ice build-up
Thermostat issues
Clogged filter
Clogged drain
Condensate airflow switch issues
Depending on your system's age and the level of work involved, consider updating your system. By hiring a professional technician to perform servicing checks and stay on top of maintenance issues, you can avoid potential AC not cold problems.
Why Is My Aircon Leaking?
Your aircon could be leaking water inside your premises for various reasons, such as:
A clogged condensate drain line
A disconnected drain line
A rusted or clogged drain pan rusted
A clogged air filter
A frozen evaporator coil
Damaged or dirty coils
A malfunctioning condensate pump
Frequent Cycling
If your system goes on and off frequently, it could be a symptom of a blocked condenser or dirty evaporator. It could also indicate that your aircon is too large for your property.
It's always easier to prevent aircon issues than to solve them. Always check on your system to know how it's doing can save you plenty of time and money. If you're having air conditioner problems and need expert help, contact us right away. We are your trusted source for the most reliable aircon servicing Singapore has to offer.
Are you looking for a reliable air conditioning company in Singapore? Trust the experts at Cool Earth Aircon Services. We are here to help you with all your air conditioning needs, from repair to servicing to installation. Dial 9427 3833 today to schedule an appointment.
Our servicing area includes Ang Mo Kio, Bedok, Bukit Batok, Jurong West, hougang, Sengkang, Pasir Ris, Punggol, Toa Payoh, Tampines, Woodlands, Yishun.
---
FAQs about Aircon Servicing
What is normal aircon servicing?
Check the drainage tray and clean it. Do not forget to vacuum the drainage system. After that, check the fan bearing and lubricate it if it is dry. Check the compressor suction before discharging pressure.
To make sure that your aircon is properly serviced, all parts must be checked and cleaned including the air filter, drainage tray, blower wheels, condensation tray, panel, evaporator coil as well as blower fan.
Related Read: Aircon Services during COVID-19
What Are The Risks Of Not Servicing Your AC?
The reason why you should service your aircon regularly is to prevent dust and dirt from building up and eventually block the filters. When debris are deposited in the filters, they stop working efficiently and end up using a lot of power. Therefore, to avoid such issues, it is vital that you service your AC as required – if you do this, you can be sure that your AC will serve you for an extended period.
What Happens During Aircon Servicing?
The AC cooling unit is Deodorised
Mechanical parts are Lubricated
The drainage tray and indoor evaporator coil are checked and cleaned.
The drainage system is vacuumed.
Pressure is discharged from the compressor suction after checking.
Regulate compressor suction before discharging pressure.
Is AC servicing required every year?
You should service your AC every year if you want it to serve you for longer. If you fail to service your AC as recommended, your AC will encounter all the issues mentioned above. Moreover, you will not only prevent these issues, but save money as well since all the AC's parts will be in good condition.
What Happens When You Remove The Filter And Run The AC?
Removing the filter will not stop the AC from running, but the entire system will be exposed to debris and dirt. This dirt and debris will end up damaging the HVAC system.
Furthermore, the condensation drain cannot work without the filter, and as a result, moisture will not be drained from the unit leading to condensation accumulation on the AC's Freon tubing.
Should I Hire A Professional For AC Servicing?
Besides making sure that you service your AC at least once a year, it is also recommended that you hire an expert to do the job for you.
Professional AC servicing involves testing the thermostat, checking the gas levels of the refrigerant, and ensuring that the rest of the parts are in good condition. This is not an easy task, that is why you should hire an experienced person.
Why Does My AC Not Work Even After Being Serviced?
Is your air conditioner not working like it should even after being serviced? There can be a number of reasons why. One thing is for certain: you must have hired the services of an experienced, knowledgeable technician if you want to make sure that there are no major issues with any part of your system or its installation.
Air Conditioners Maintenance Tips
Why Aircon Not Cold? 6 Possible Reasons Air Conditioner Is Not Cold Enough
Is your Aircon Not Cooling Enough? We know how you feel especially the hot and humid weather in Singapore. Things get tricky when the weather becomes very hot. Things can get unbearable indoor if the aircon is not cold. Read More…
Aircon Leaking Water? 5 Reasons Why Your Air Conditioner is Dripping Water
Let's find out more about the common reasons why your aircon is dripping water here. An air conditioner is more than a simple household appliance, it is something that many of us could not imagine living life without. Read More…
Popular Videos About Aircon Service in Singapore
Last Updated on