Your Recommended Air Conditioner Cleaning Company
Cool Earth is the fastest leading aircon services company, backed by our professionals with more than 18 years of experience in servicing air conditioners for residential and commercial clients. We support various type of air conditioner brand including
Panasonic
,
Daikin
,
Mitsubishi
,
Fujitsu
,
LG
and
Toshiba
.
Every member of the Cool Earth team has strong experience in aircon repair, maintenance, installations, chemical wash, and servicing. For utmost convenience, you simply give us a call, with details of your concerns and exact location, our team will right ready to serve you the soonest time possible.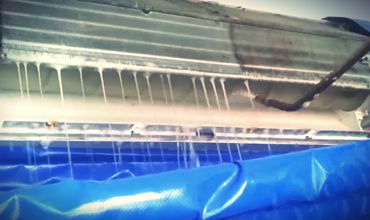 Aircon Cleaning Service
Cool Earth offers everything you need with regards to aircon services including the 
chemical wash
. See our best value packages we made for you.
Troubleshooting Air Conditioner
Compressor not running,
water drips
from the unit, noisy fan operation,
aircon not cold
, evaporator ices over or unit not running? We are ready to help.
A/C Installation
With professional experience from standard methods to any variation to
install your AC
unit in HDB flats and private properties.
Our Service Packages and Rates
One-Time Cleaning
A/C Unit = Service Rate
1 fan coil = $50   |   2 fan coils = $55
3 fan coils = $70   |   4 fan coils = $100
5 fan coils = $100   |   6 fan coils = $115
Annual Maintenance
A/C Unit = Service Rate
2 fan coils = $200   |   3 fan coils = $240
4 fan coils = $300   |   5 fan coils = $360
6 fan coils = $400
Chemical Wash
Condenser Unit = $80 per unit
Chemical Washing:
1 Fan Coil Without Dismantle = $80 – $100
1 Fan Coil Includes Dismantle = $130 – $180
We Provide Full Air Conditioning Services
Aircon Chemical Cleaning
Chemical cleaning is a process that involves the use of chemical-based cleaners to restore and recondition your air conditioner.
Maybe, you have been using your air conditioner for 3-4 years now without experiencing any problem, furthermore without doing any proper maintenance throughout those years. This scenario allows your air conditioning unit to gather dirt, oil and dust in several parts.
This solution requires dismantling the electronic control and fan coil of the unit. Subsequently, all parts of the aircon unit have to be carefully cleaned using a particular cleaning chemical that washes away the dirt and also sanitize the unit.
The scope of work includes:
Disassembling electronic control
Dismantling of fan coil
Dismantling drainage device
Chemically washing as well as cleaning up the fan coil together with other parts
Drying and Vacuuming of the drainage
Checking up the thermostat
Commissioning and testing the system
Gas Top-up & Checkup Service
 Standard Air-Conditioning Servicing
Air conditioning is essential in everyday living for people in Singapore. Consequently, due to the frequent use of it, machines are more likely to get regular maintenance to ensure the fan coil units in optimal condition. Cool Earth offers everything you need with regards to air conditioner services.
Hiring a professional maintenance service for your air-conditioning unit will make it works more efficiently and the longer service life. By following a simple and easy maintenance routine, you will be able to keep your AC in tip-top shape and enjoy the maximum comfort your HVAC system can provide. Electricity used by air conditioners makes up a huge chunk of the power bill of homes and establishments. The right maintenance work will be an efficient way to properly maintain your AC system as well as keep your electricity bill from skyrocketing. The scope of work includes the following:
Checking up and cleaning cover, front panel and the filter
Purifying filter and deodorizing it
Checking and cleaning of the evaporator coil and drainage tray
Vacuuming of the drainage pan and system
Brushing and checking of the condenser coil for leaks
Checking and lubricating fan bearings
Discharging pressure of the compressor
Tightening of electrical connections
Free Gas check and Top-up
Gas Top Up
R22 – $2 per psi
R410 – $4 per psi
Troubleshooting & Repair
Our one-stop air conditioning services include above standard checking-up and troubleshooting of units. This service package comprises:
Repairing faulty units
Generating a report on the cause of the breakdown
Recommending possible courses of actions
Customised service pricing
Most importantly educating everyone to better understand their units and prevent future breakdowns
This package comes with a 90 days warranty to protect our customer from spending more than what is necessary.
We will perform thorough checking on all parts of the air con units. You will receive a comprehensive report. Depending on the result of the testing, some faulty mechanisms, chips or cable may require replacement. The cost of this service depends on the parts to be replaced.
The scope of work for troubleshooting/repair service is as follows:
Dismantling of the circuit board on the site
Sending the board or unit for analysis
Advising the customer about the final cost of the repair
Repairing of the unit upon confirmation of the customer
In-house testing after the troubleshooting
Re-installing circuit board (in-house) and testing
Regular maintenance  are vital in keeping your air-conditioning system running smoothly, efficiently and economically in the long run. The frequency of maintenance depends on the usage rate of the unit and the surrounding environment. The longer the system has been used coupled with a dusty surrounding, an older air conditioner, will need multiple maintenance works in a year.
Therefore, professional air-con washing will be enough when your air-conditioning system has a regular maintenance schedule. Sometimes your AC system might have a massive build-up of dust, and other particles on its heat exchanger fins which make it very hard to clean especially if you don't have access to quality servicing or you live in a bad environment.
Air Conditioner Installation Service
Let us do your air-conditioning system installation. Our experts with unquestionable years of experience in air-condition services have more advanced knowledge in air-condition installation.
Placing in the proper location and systematically installing your air conditioner unit can make a very big difference. Choosing your air conditioning installed by a professional since the beginning allows you to save your money, time and avoid hassle from recurring air-condition problems in the future. Properly installed air conditioning will cool your room faster with less strain to the aircon unit, hence promoting longer lifespan of your cooling system.
We sell all the top models and brands of air-conditioners. Our services include an ocular visit to the area to better understand the needs of your space and have a proper price quote for the air-conditioning system you need for the space you have. We take a step-by-step approach in installation to get it right from the start.
We install all kinds of air-conditioning units for both residential and commercial establishments. Our technician is trained on different models from the major brands sold in the market including Daikin and Mitsubishi aircon. Here is one-stop service where we provide complete air-conditioner solutions and you just wait until the job is done.
Set an appointment with us. Contact us now!
What Our Clients Say About Us?
Kathy Lee
Tampines
No matter where you go, Cool Earth is the coolest, most reliable! I STRONGLY recommend Cool Earth to EVERYONE interested in servicing their air-conditioner!
James Ho
Bedok
I will recommend you to my colleagues. Great workmanship, I will definitely be using again!.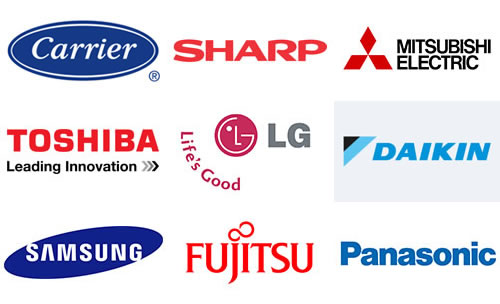 The Growing Demand of Air Conditioning Service in Singapore
If you are in Singapore then you know it can get hot and that air-conditioning is a must in most parts of the area. The area is not only hot, but it also is very humid there.
This is because there are a lot of rainstorms that are caused by many factors including the fact that the area is close to the South China Sea. This is why it's so important to own your own AC unit if you reside here base on the guide from BCA.
Not having a good AC is something to avoid if you live in the area where the climate is tropical.
Do not worry too much! Our team of experts will come out and work on the AC units you have quickly. They are licensed and experienced because they've been doing this work for many years.
Our service area includes Ang Mo Kio, Bedok, Bukit Batok, Jurong West, hougang, Sengkang, Pasir Ris, Toa Payoh, Tampines, Woodlands, Yishun.
We can do maintenance and/or repairs so that you know your AC is working right again. We want to give you top of the line services because we know that is what makes a customer want to come back to us time and again.
Popular Videos About Air-Conditioner Service