Best Aircon Installation Contractor in Singapore
Complete Guide to AC Installation in SG
The installation of any air conditioner involves lots of preparation in advance of the actual day of installation and subsequent usage. Check out this essential guide to aircon installation and its commonly asked questions.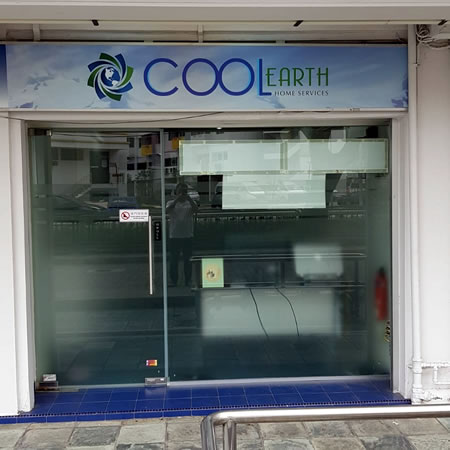 Aircon Installation Overview
Installing an air con system is a time-consuming process, and you need to rigidly follow numerous steps in the instructions if you want the system to work properly and with efficiency. You will have to utilise a trained air con unit installer for installation work if you are installing a unit on any building exterior.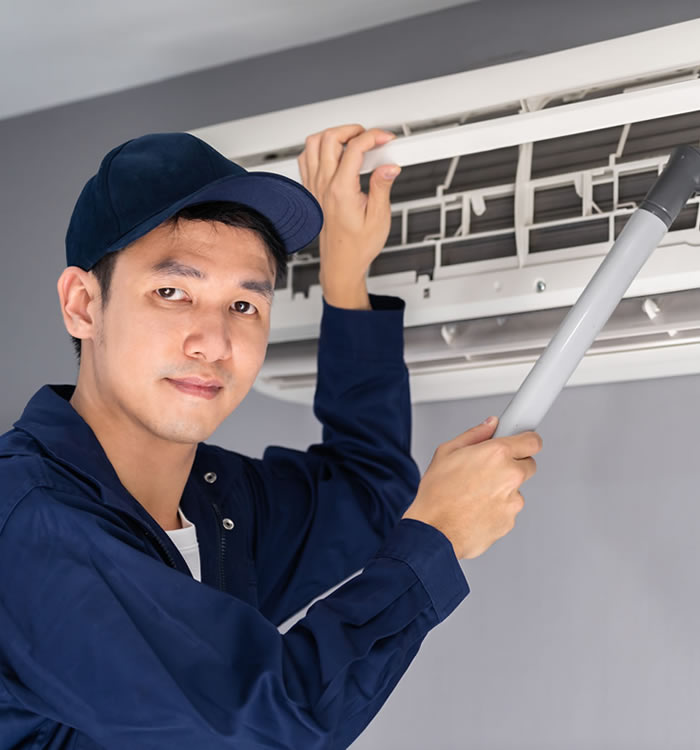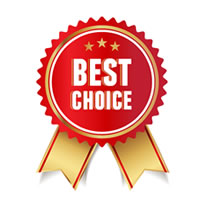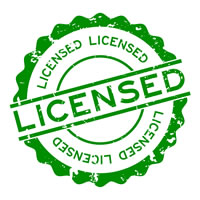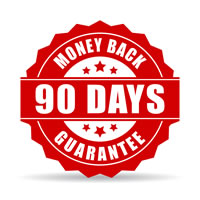 Things to consider for an AC installation
Prior to making your purchase, you need to know a great deal about the area you hope to air condition. Your choice of location is going to be dependent upon your area of most use, but you also need to make sure that that area has enough space to accommodate an air con installation.
Where to Place your Unit
When you install an indoor unit, it's imperative that you:
Avoid any direct sources of heat and sunlight.
Avoid spots where oil mist or sulphur exists or where any kind of gas can leak.
The wall that is going to hold the system needs to be strong enough. If it's not, then consider constructing a wood or metal frame that would offer extra support.
Related Read: Where to place your aircon.
Buying the Right Air Conditioner
There are many considerations before buying the unit you need and one of them is having it properly estimate the size of your aircon. Once you have estimated how much air you need or the BTU, start picking a good air conditioner using that estimate.
Spend enough time shopping around online and in local stores to find great prices, but just remember that other considerations are also essential, such as an inverter or smart AC feature and the aircon brands.
Type of properties & Regulation
There are certain regulations that need to follow for an HDB and condominium. The outdoor unit only can be placed in a specific area according to the rule. And HDB aircon installation permits are also required when installing an AC unit in Singapore.
Related read:
Recommended. Take longer time to service but happy its being cleaned thoroughly.
Denise Dunigan
03:27 24 Mar 21
Simply one of the best in town! Professional and prompt services. We have booked their services both for residential

and corporate spaces. The team, led by Michael, was really warm to deal with, and they tried to be as transparent as possible in guiding us about the repair they were doing. As a repeat client, I cannot recommend them enough. If you want quick response from the team, you can simply contact them through their website. An customer specialist will immediately be in touch with you there.

read more
ERNEST JAVIER
07:31 15 Jul 20
Book an appointment easily via whatsapp and the aircon technicians Brendon assigned arrived on schedule.I also want to

say that they provided great service and were really through in explaining my issues. They were also really nice and made sure to clean up after performing their work. Great job guys!

read more
Yi Ting Lee
05:18 24 Nov 20
Great professional services. We've had bad experiences with professional cleaners and aircon specialists before, so we

were naturally wary about this at first. Fortunately, after our third try, we found the professional partner for our home (and even our home office). You can readily sense that they have been doing this for years because of their efficient system, from booking to dispatching. Their aircon specialists are also skilled and I heard from one of the specialists that they are required to renew their license annually. Great thanks and great job!

read more
Jacqualine Rolle
01:51 02 Aug 20
LEE EMANUEL
03:11 04 May 21
Thanks for the great job and clean up the mess after servicing. Will use again.
Looks good to me. Not big surprised but ok.
Tarra Gardener
03:47 26 May 21
Easy to set appointment. The aircon chemical wash did the job to remove all the bad smell. Recommended.
Jimmy Gorrell
02:07 28 Jun 21
CoolEarth AC is one of the best companies where you can get the services you need when it comes to aircon servicing,

maintenance and repair. They are affordable and provide great customer service too!

read more
Marjorie Perrotta
02:27 31 Jul 21
On time and responsive by customer service. Helped to arrange same-day service on confirmation.
BENJAMIN YEO
04:03 26 Jul 21
The technicians at CoolEarth AC really know what they're doing when it comes to aircon repair and service! Their rates

are good too which is always a plus!

read more
Voncile Yea
02:51 31 Jul 21
Just wanted to say a big thank you to the team! I was having some trouble with my aircon and they were able to come and

take a look at it very quickly. They were able to repair the leak and get my aircon up and running again in no time! Great service, would definitely recommend.

read more
Collette Goh
06:23 27 Mar 22
We had lots of problems with our air conditioning unit. It was not cooling the room properly and it was leaking water

at some point. Luckily, cool earth came to solve all these problems for us! We are now enjoying cool air inside our home because of their service...

read more
Theresa Soh
06:23 14 Feb 22
Honest service from the technician Mr Nick. Knowing we spend alot for the servicing previously from another company but

still doesn't fix the issue, he suggested a cheaper alternative. Show us the problem, clean it up and our aircon works great ever since. Knowledgeable on LG aircon. Booking was easy , replies through WhatsApp was fast too.

read more
Serviced by Brendon, did for 2 wall mounted unit and helped to check Aircon condition and informed us the prevailing

possible issue. We opt for cooling gas top up also, the service was fast and efficient, thumbs up for the service.

read more
Got my 3 aircon units serviced (general cleaning, chemical treatment and gas top-up), and work was done well. Brendon

was very professional and made sure to explain to me what the condition/issues of the units are before doing any additional work.

read more
Nicole Golloso
08:57 06 Aug 22
Very good service, prompt replies and did everything via WhatsApp, including arranging site survey as well as

installation + cleaning. Very reasonable prices and service team always arrive early or on time. Installation was faster than expected. Highly recommend.

read more
Chong-U Lim
03:51 28 Apr 22
---
Our Aircon Installation Process
Cool Earth has all the required permits and trained professionals ready to install their client's new AC units. The best thing about our company is when you compare aircon installation charges with other servicing companies you will see that ours is lower.
We follow a step-by-step process when you hire our ac installation service. First, we inspect the area where your unit will be installed. We use this to identify the proper location and strategize on how to install your AC.
We have expert technicians, friendly customer service staff, and a 90-day Workmanship Warranty as an added incentive for their clients. These types of services are what make them good aircon installers in Singapore.
Cool Earth Aircon Services
Our lead technician has 18 years of aircon servicing and repair experience.
Provide same-day or next-day emergency aircon services.
100% fix all your aircon problem.
Specialise in troubleshooting aircon water leakage problems.
Free follow-up air con service within 7 days.
Guarantee 90 days workmanship warranty.
Provide 100% safe chemical overhaul solution to remove the bacteria inside your aircon.
All Works Come with 90 Days Warranty
Aircon Brands Supported by Cool Earth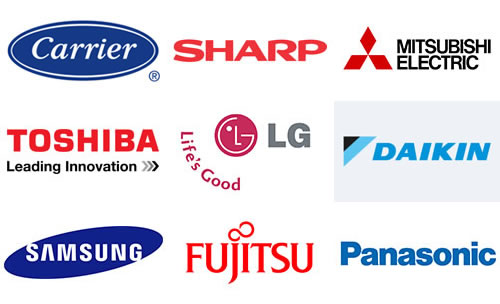 ---
FAQs About Aircon Installation
What are the common mistakes in AC installation?
The common mistakes in AC installation include the following:
- Improper System Size
- Incorrect Air Con Position
- Improperly Insulated
- Improper Thermostat Position
- Poor Quality Of Indoor Air
- Failing To Check For Leaks
- Picking A Wrong Contractor
How much does new air con installation cost in Singapore?
The cost for installing split type air conditioning, which includes the whole unit, can range from $2,000 to more than $5,000, for an average set up. However, the actual price tag will vary a lot based on where you specifically live, the kind of system that you need.
How long will a Singapore air con installation take?
Typically, a split system air con install takes 4 to 8 hours. That will include the time involved in removing your old unit if the replacement of that is involved.
Can you do air con install on your own?
Even with the technical knowledge for AC unit installation, there's a serious risk in the process given all of the various electrical components involved. That, and it also requires nuanced experience in AC matters to make sure you are putting the right unit size in place.
Having said all that, the installation of a window air-con unit can be a rather simply DIY affair. The heavy lifting involved is minimal, and you only need to tighten some screws. Just a token amount of effort can help you cool a room that you find comfort during the long warm season. Many window AC units can even heat a cold or chilly room.
Just remember that split-type condenser units and window AC units need to be only installed using approved methods and locations. If you want air-con installation or replacement in your flat, then you must use installers who have had Building and Construction Authority training.
Popular Videos About Aircon Installation
Last Updated on