Looking for Air Conditioner Chemical Cleaning In Singapore?
There are tens of thousands of Singaporeans who own an air-conditioning unit. Aircon chemical cleaning in Singapore is one of the most sought-after services in the city because of its ability to clean a unit thoroughly.
An aircon chemical wash in Singapore is a useful method for keeping an air-conditioner operating at maximum efficiency or fix aircon not cold problem. It can also be a potent tool in restoring an old AC that hasn't operated for several years which is usually found in old houses or apartment units.
Our lead technician has 18 years of aircon servicing and repair experience.
12 technicians with at least 3 years' experience
Provide same day or next day emergency service
Office hours start from 8 am to 10 pm daily
100% fix all your aircon problem
Specialise in troubleshooting aircon leaking problem
Specialise in more than 6 popular aircon brands
Free follow up services within 7 days
Guarantee 90 days workmanship warranty
Provide 100% safe chemical cleaning solution to remove the bacteria inside your aircon
Our aircon is cooling great again! Shout out to the Cool Earth team who serviced us last week.
Reliable team of aircon specialists. I also like to commend their support staff for helping us out when we encountered a problem with our booking
Wong wah yann
02:22 12 Feb 19
I'm very thankful for cool earth for the quality service and low rates. They helped me save money by asking them to install my new Aircon instead of the other installation company which gave me a quote that was higher than what I expected for a simple installation job. I really appreciated the way

he installed the air-conditioner with no problem and it was running right away. He even walked me through the features and energy saving tips for my AC. If ever me or a friend needs an installation, I'll surely send them to the direction of cool earth. Thanks so much!

read more
Linda Moscato
08:38 05 Apr 18
The team that serviced the units in our office were kind enough to explain to us how to properly care for the AC units. We really appreciate it, thanks!
One of easy to find aircon service provider online! They respond fast to your inquiries and even gets the job done faster than expected.
Sheetal Doshi
12:04 22 Feb 19
One of the things that I really appreciate about Cool Earth is their dedication to honing their skills. You can tell from your brief interaction with their specialists that they really know the industry and the technicalities of aircon servicing. This is one of the reasons why we are their repeat

clients. You can trust that their specialists are knowledgeable enough, even with the most complex aircon repair required.

read more
FELIPE DARIUS
10:16 10 Mar 20
Much thanks to Cool Earth Sg Support team for responding to our request short notice. Hoping to have better performing aircons now!
faizah zaki
11:04 18 Mar 19
Happy with their service! The staff entertained us very well and we were able to get an appointment in no time. Aircon servicing has never been this efficient.
Profesionnal and skilled in aircon service repair! Saved us some money by restoring the state of our AC.
fast and easy transaction online. Days prior our set appointment, we immediately got a confirmation call from one of their guy.
We are so glad with the Cool Earth SG team's work. They were so friendly and explained everything well to us so now we know better how to take care of our aircon units.
Consistent service. Love how punctual the service team are. They did the job neatly too!
Quiet a nice experience with the staffs as they spent time to explain how the air conditioning system works and tips to help prolong the life of the units. Would definitely recommend my friends to check them out before deciding as they were patient and not pushy for me to decide.
Very good prices and professional. Explanation in detail while servicing. Will be engaging them in future as well. Condenser washing plus gas top up
Jackson Caldwell
05:54 24 Sep 19
Engaged their services on two occasions. Their aircon technician automatically did thorough assessment on my aircon units even though I did not requested to do so. The aircon technician also checked my aircon gas level and found out its insufficient plus there is leakage. The other aircon companies

that I engaged last time will just do whatever service (general cleaning/chemical wash) you asked them to do, no thorough checking, not even checking of gas level/leakage.After this session, my aircon is finally like an aircon, blowing cold air. It was assessed to be needing chemical wash which for so many previous sessions, none told us.The only issue is the timing. First occasion, they were very punctual, in fact reaching 15mins earlier of the stipulated time. However this second occasion, they were late for almost 2 hours, citing traffic condition only when we enquired whereabouts 1 hour later.

read more
Wei Ting Tan
09:59 04 Oct 19
They care for your AC unit like it is their own. They also suggest the best brands for efficient use prior to installation.
Would rate the service best! It's been a while since we encountered such dedicated and friendly aircon technicians.
ros Alizar
13:15 07 Nov 19
If you are still wary about trying out chemical washing for your aircon, we highly recommend getting it from Cool Earth Singapore. They are one of the few credible companies in SG that can do it well and safely. Aside from that, you can also be confident about the quality of their service because

they also offer follow-up services within a week. So, if you see something wrong even after service, you can always get back to them.

read more
FELLERS DEMETRIUS
07:44 20 Mar 20
Prompt response from the cool earth team + on time and very clean. The repairmen we got were Michael & his partner who were both very efficient & professional. Particularly appreciated the transparency & advice they gave. 10/10 would recommend and use again for maintenance.
char dunne
03:45 10 Feb 20
Was one of the lucky few that was able to avail of their emergency service. They are usually on an appointment basis for aircon repair but it was really a dire situation for us since we have a baby at home. I'm so thankful to CoolEarth SG for the fast and friendly service.
Juita Akmar
13:35 28 Nov 19
Thanks for your professional service and advice technician Brendon👍🏻Mine aircon is colder now after chemical overhaul service and top up gas
Michelle Chan
04:24 10 Dec 19
One of the best aircon servicing companies that our office has tried in Singapore, so far! We like how their specialists also dressed professionally and were kind enough to also teach us how to properly take care of our aircon to prevent the same problem we had.
miss citit
12:26 28 Nov 19
Brendon has provided professional service with very good answer to my queries. He and his partner were quick in their inspection and work done. Overall experience with.Brendon team service was excellent. Will recommended and reuse coolearth service. 😃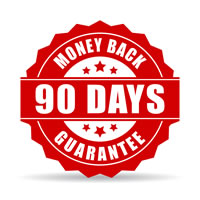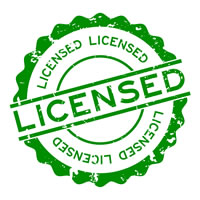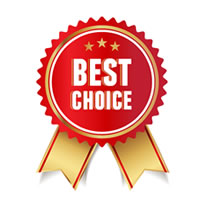 Aircon Chemical Wash Price
Condenser Unit = $80 per unit
1 Fan Coil Without Dismantle = $80 – $100
1 Fan Coil Includes Dismantle = $130 – $180
Chemical washing uses strong solvents. It would loosen up the build-up of dirt, dust, and other particles that get stuck inside your air-conditioning unit. It penetrates even that thickest patch of dirt on your coils, fans, filters, and even your air-conditioners compressor.
The aircon chemical wash price in Singapore is a bit higher than a regular aircon cleaning service because of the use of chemicals as a part of this thorough process. Despite a higher price, it provides more value for your money when done in the right situation. This is because of its extensive list of benefits.
The Differences Between Standard Aircon Servicing & Overhaul Solution.
Many know this service as aircon chemical overhaul because of its thorough process. Our technician will follow a long step-by-step process when performing a full chemical wash. The AC unit will be taken apart piece by piece for the proper application of chemicals.
Many clients may ask often they should do an aircon chemical wash. Well, it is usually done for older air-conditioning units that have not operated for years. This process will clean the insides thoroughly. There are also cases where you should call your aircon technician to chemical wash your aircon compressor because it is either heating up too fast or not cooling the air passing through.
The Benefit of AC Chemical Wash
Remove Dust and Particles

Cleaning chemicals is effective in breaking down tough dirt accretion for years of operation with no maintenance or going non-operational for years. The cleaning process will remove dust and particles even in the tightest spot of your pipes.

Full Cleaning of AC Parts

When we chemical service your aircon, AC parts such as the compressor, evaporator, or condenser will receive a full cleaning service. This process will extend its service life. These parts will benefit from a chemical overhaul because they heat or freeze up during long hours of operation every day. Cleaning both will allow them to operate at maximum efficiency once again as well as reduce their wear and tear.

Checking Parts Condition

Our full chemical wash service will also include checking for other damages in your air-conditioner. Since we will be opening the unit and remove most of its parts, our technicians will be able to look at every part identifying holes or damages that are causing leaks or if they're functioning properly.

Low Maintenance Cost

Costs in maintaining your air-conditioner will also be lower after the overhaul. Since your AC is operating at maximum efficiency, it won't work too hard to cool your room allowing you to save money on your energy bill. All your AC's parts will be checked. You won't need to find replacements as often because the chemical overhaul will also act as a preventive maintenance for your entire unit.
We are an aircon servicing company in Singapore that offers full-service air conditioner solutions. You can go into a contract with us including our professional chemical wash service.
The aircon chemical cleaning price we offer is low compared to other AC contractors in the city. Our low prices are a product of your direct dealing with us. Service contracts will include our full, tried and tested procedure for chemical washing. We support various type of air conditioner brands including Panasonic, Fujitsu, Daikin, Mitsubishi, LG and also Toshiba.
Each job will be performed by our trained professionals to ensure the quality of the output. They have their licenses and are all experienced having done hundreds of jobs around Singapore. You can expect a friendly staff that are good at what they do.
Contact Us at 9427 3833 Today!
When you realize that your air-conditioner hasn't been serviced for a long time, it may be time to have a full aircon chemical wash. Among all our company's services involving aircon servicing, the chemical wash service is by far the most effective solution in the line-up.
Thorough cleaning for any type of unit. Hassle free booking through our online shop. And professionals working with clients each time. There is no need to look for another aircon service contractor in Singapore. Call us right now!