Best Office & Commercial Aircon Maintenance Service in Singapore
We provide commercial & office air conditioning services to any businesses in Singapore. We have specialized technicians with the skills and expertise needed for the service and maintenance of your system, all at an affordable price!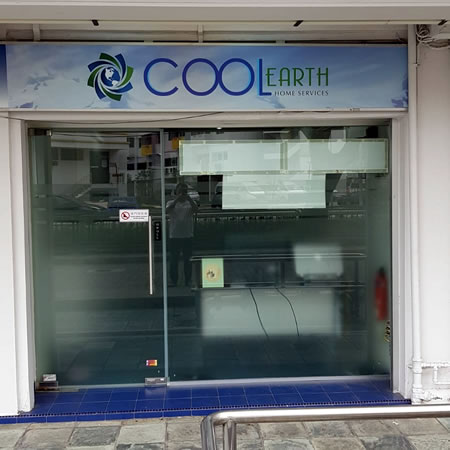 Our Office, Commercial and Industrial Aircon Maintenance Services
Cool Earth is an up and coming company that specializes in commercial aircon servicing. We offer a range of commercial servicing including AC repair, maintenance and cleaning for all brands of centralized AC units.
Our air conditioner maintenance contract is effective for commercial places. We recommend a service every four months to avoid major problems and make sure your commercial & office air conditioners never stop working so you can stay cool!
Now, read on further to find out the type of commercial & industrial aircon services offered by us.
Recommended. Take longer time to service but happy its being cleaned thoroughly.
Denise Dunigan
03:27 24 Mar 21
Simply one of the best in town! Professional and prompt services. We have booked their services both for residential

and corporate spaces. The team, led by Michael, was really warm to deal with, and they tried to be as transparent as possible in guiding us about the repair they were doing. As a repeat client, I cannot recommend them enough. If you want quick response from the team, you can simply contact them through their website. An customer specialist will immediately be in touch with you there.

read more
ERNEST JAVIER
07:31 15 Jul 20
Book an appointment easily via whatsapp and the aircon technicians Brendon assigned arrived on schedule.I also want to

say that they provided great service and were really through in explaining my issues. They were also really nice and made sure to clean up after performing their work. Great job guys!

read more
Yi Ting Lee
05:18 24 Nov 20
Great professional services. We've had bad experiences with professional cleaners and aircon specialists before, so we

were naturally wary about this at first. Fortunately, after our third try, we found the professional partner for our home (and even our home office). You can readily sense that they have been doing this for years because of their efficient system, from booking to dispatching. Their aircon specialists are also skilled and I heard from one of the specialists that they are required to renew their license annually. Great thanks and great job!

read more
Jacqualine Rolle
01:51 02 Aug 20
LEE EMANUEL
03:11 04 May 21
Thanks for the great job and clean up the mess after servicing. Will use again.
Looks good to me. Not big surprised but ok.
Tarra Gardener
03:47 26 May 21
Easy to set appointment. The aircon chemical wash did the job to remove all the bad smell. Recommended.
Jimmy Gorrell
02:07 28 Jun 21
CoolEarth AC is one of the best companies where you can get the services you need when it comes to aircon servicing,

maintenance and repair. They are affordable and provide great customer service too!

read more
Marjorie Perrotta
02:27 31 Jul 21
On time and responsive by customer service. Helped to arrange same-day service on confirmation.
BENJAMIN YEO
04:03 26 Jul 21
The technicians at CoolEarth AC really know what they're doing when it comes to aircon repair and service! Their rates

are good too which is always a plus!

read more
Voncile Yea
02:51 31 Jul 21
Just wanted to say a big thank you to the team! I was having some trouble with my aircon and they were able to come and

take a look at it very quickly. They were able to repair the leak and get my aircon up and running again in no time! Great service, would definitely recommend.

read more
Collette Goh
06:23 27 Mar 22
We had lots of problems with our air conditioning unit. It was not cooling the room properly and it was leaking water

at some point. Luckily, cool earth came to solve all these problems for us! We are now enjoying cool air inside our home because of their service...

read more
Theresa Soh
06:23 14 Feb 22
Honest service from the technician Mr Nick. Knowing we spend alot for the servicing previously from another company but

still doesn't fix the issue, he suggested a cheaper alternative. Show us the problem, clean it up and our aircon works great ever since. Knowledgeable on LG aircon. Booking was easy , replies through WhatsApp was fast too.

read more
Serviced by Brendon, did for 2 wall mounted unit and helped to check Aircon condition and informed us the prevailing

possible issue. We opt for cooling gas top up also, the service was fast and efficient, thumbs up for the service.

read more
Got my 3 aircon units serviced (general cleaning, chemical treatment and gas top-up), and work was done well. Brendon

was very professional and made sure to explain to me what the condition/issues of the units are before doing any additional work.

read more
Nicole Golloso
08:57 06 Aug 22
Very good service, prompt replies and did everything via WhatsApp, including arranging site survey as well as

installation + cleaning. Very reasonable prices and service team always arrive early or on time. Installation was faster than expected. Highly recommend.

read more
Chong-U Lim
03:51 28 Apr 22
---
Centralized-Ducted Aircon Maintenance Service
A centralized aircon is an AC system that allows air to be cooled from a central location in a building and distributed to and from other spaces in the building, using a fan and a linkage of ductwork. Despite the rather unique design, qualities and mode of operation, centralized-ducted AC also require regular maintenance attention like other types of HVAC systems.
One of the main advantages of a ducted (or centralised) aircon is that this AC system is toned down in terms of noise pollution, and largely remains out-of-sight while at the same time effectively improving air quality in the building. Just like any other type of AC unit, the ducted aircon requires consistent maintenance activities for continued idyllic operation and provision of hygienic air.
---
Cassette Aircon Maintenance
A ceiling cassette aircon unit is a ceiling-mounted air conditioning system and functions in the same way as a wall-hung split system. The cassette AC unit is fixed on a building's ceilings and differs from a wall-mounted slit AC system in how it is mounted.
The cassette AC unit relies on its two to four sides to circulate cool air within the rooms of a building. Also, the cassette AC unit is designed with two sets of units that work in conjunction to create an efficient cooling system.
The indoor component of the cassette AC unit is placed on a building's ceiling to dispense cool air into the building premises, while the outdoor component of the cassette AC unit is located outside the building space where there is minimal or no obstruction and corrosive substances.
---
Multi-Split Aircon Maintenance
The mode of operation for a multi-split air conditioning system closely resembles that of the split type air conditioners. However, the main difference between the two units is that, with a multi-split system, the building owner can connect up to 9 indoor units.
The advantage of this type of connectivity is that it allows the building owner to save on space and money because different commercial aircon units can be installed on office spaces. They include ceiling-mounted or wall-mounted AC units.
Additionally, it is possible to fit these AC units in various spaces in an office space where the specific unit can fit appropriately.
---
VRV and VRF Aircon Maintenance
To begin with, it is worthy to note that VRV and VRF air conditioning systems are quite similar in terms of their technical design. However, the difference is that Daikin has copyrighted the name VRV, while, on the other hand, aircon markets and sell its HVAC system products in the market using the term VRF.
VRV Aircon System services we provide:
On-Site troubleshooting & repair
Maintenance & cleaning of VRV aircon
Annual maintenance contract
---
Why Choose Us
Cool Earth has more than 18 years of experience in servicing commercial air conditioners. Our team will solve any problems you might have with your unit, providing the 90-days workmanship warranty to ensure complete satisfaction!
Why Choose Us
Our lead aircon technician has 18 years of AC servicing and repair experience.
Provide same day or next day emergency aircon services.
100% fix all your aircon problem.
Specialise in troubleshooting aircon water leakage problem.
Free follow up air con service within 7 days.
Guarantee 90 days workmanship warranty.
Provide 100% safe chemical overhaul solution to remove the bacteria inside your aircon.
All Works Come with 90 Days Warranty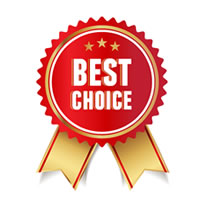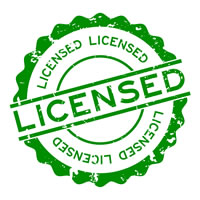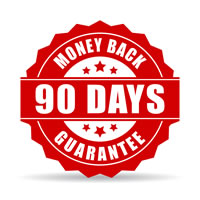 Aircon Brands Supported by Cool Earth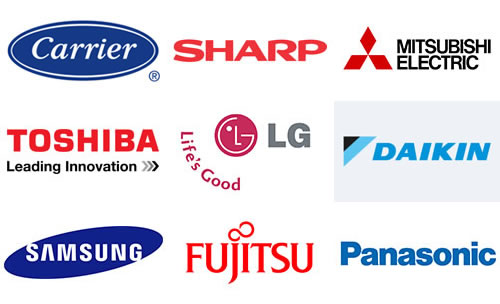 ---
FAQs About Commercial Aircon Services
How Often Should Commercial Air Conditioning Units be Serviced?
As a general estimate, the AC for your building should be serviced at least once per year. However, if it is possible, the building owner should have their commercial AC serviced two times every year.
The recommendation to have your air conditioning unit serviced on an annual basis ensures the whole AC system keeps up with its potential for work efficiency and durability. On the other hands, air conditioners with low maintenance standards perform poorly, upsetting the balance of temperatures in an office set up and lowering the productivity of employees in the building premises.
How Much Does a Commercial Air Conditioner Cost?
The commercial air conditioners service prices are based on the type of system, number of count and size. The prices for these services can range from $100 to over $4,000 depending upon what you need done or how many units there are in your building.
Popular Videos About Commercial Aircon
Last Updated on