Air conditioners are a necessary appliance in Singapore. They keep your home cool and comfortable when it's hot outside, but they don't last forever. Sometimes there are simple fixes to common air conditioner problems, like cleaning the coils or changing filters. Other times you need to get an air conditioning contractor's help because there is something wrong with your system that needs repair.
Here are 10 of the most common AC problems homeowners experience and what you can do about them!
1. The AC is not cooling
If you notice your aircon is not cooling after switching it ON or experiencing some kind of stinky air from the unit, know that the low refrigerant could be the issue. Without proper refrigerant levels, humidity and air cannot be exchanged efficiently or removed from the air. When it comes to cooling, refrigerant is considered to be the lifeblood of the system.
The sign of low refrigerant is usually a sign of another bigger problem. Therefore, the solution is not always to top off the refrigerant and assume that everything is fine. For example, assuming that your vehicle constantly needs oil top-up, this is a sign of another bigger issue.
This principle applies to ACs. A low refrigerant is a sign of a leak. A professional and experienced technician can fix the leak for you. However, when there are multiple leaks, it is wise to replace the whole unit.
2. The AC is Leaking Water
Aircon leaking water is one of the most common problems found by everyone. The cause of AC leaking water can be varying. But the most common reason is a clogged drainage line.
The main function of the drain is to discharge condensed moisture from the unit. If therefore, the drain is clogged and the pan overflows, Water will begin to back up and damage the system.
This can result in water leaks which may cause property damage. Never overlook the drainage line in your unit. This is why it is paramount to include it in your troubleshooting quest.
3. The AC is not turning ON
An Ac failing to turn is the most dreaded problem many of us fear experiencing. The most probable problem for this problem relates to a lack of power. It could be as a result of a blown fuse or tripping of the circuit breaker.
In this instant, the solution is as easy as replacing a blown fuse. However, it is important to note that a thermostat can be the problem or a loose/broken wiring.
4. Thermostat Malfunction
Another common problem is a malfunctioning thermostat. For this reason, if your thermostat is not functioning correctly or simply not working, it will not turn the AC ON. If you have set your thermostat to the lowest temperature setting and still nothing is happening, the best action is to call an experienced HVAC repair technician. The technician will help you replace or calibrate the thermostat.
The sad truth is that the old dial-type regulators experience calibration problems often. On the other hand, the latest programmable thermostats do not make it easy either to program. Nevertheless, when troubleshooting your unit, it is always wise to consult your thermostat manual to ensure it has been programmed properly.
5. Condenser problems
The condenser performs a very important role in the whole system. It is actually responsible for discharging the heat removed from the air in a property or home and releasing it outside. For this reason, when troubleshooting your unit, do not forget to look at the condenser coils.
It is important to note that the condenser coils are found in the outdoor part of your unit. This means that it is exposed to sort, dirt, and other forms of debris. As a result, you will often find it grimy.
Furthermore, the dirty the condenser coil is, the more it will interfere with the transfer of heat, which reduces the efficiency of the unit. The solution for this problem is easy, and all that is needed is a cleaning.
6. Evaporator problems
This is another part of the unit that one should always look at when troubleshooting. You never know, the issue with your unit could be the evaporator coil. Therefore, if you are experiencing warmer temperatures coming out of your unit, consider checking the evaporator coils.
Ironically it could mean frozen evaporator coils. Remember, evaporator coils contain refrigerant that helps absorb heat, and often a layer of ice forms on the coil. When it builds up, it causes warm air from the unit to be registered.
The warm air can also be a result of other issues like a dirty air filter, low refrigerant, or obstructed return air.
7. Dirty or leaking ducts
If you are experiencing irregular cooling (some rooms or parts of a room are cooler than the others), or general warm air, it is a sign of improper airflow through the duct. This is something that is not unusual and happens more often than one may want to agree. It is not unusual for a tear to develop in the ductwork, which is often caused by rodents or inattentive workers.
The main function of an air duct is to return the airflow from the system to rooms for cooling. For this reason, if one tear, the cool air will be lost, which creates efficiency issues.
In turn, a homeowner will end up using a lot of energy to cool a home, which is not favourable to the pocket. This is why it is paramount to inspect your ductwork anytime you are troubleshooting.
8. Noisy fan
The main function of the fan is to blow air over the evaporator coils to cool the air, plus the condenser coil to transfer the heat to the environment. For this reason, a unit will generally have two sets of fans.
In fact, the main sources of unit noises come from the fans or its motor. This noise is often caused by debris and dirt accumulation. Sometimes it could be caused by deteriorating bearings or/and worn belts.
If you, therefore, begin to hear noises from your unit, it is wise to contact a professional immediately. However, in the meantime, shut down the unit to prevent further damage.
9. AC Short Cycling (Shut down frequently)
Air conditioning short cycling is when an air conditioner turns off after every 15 minutes or even turns off immediately it's turned on. Short cycling simply means there is a fault in the system, which should be corrected as soon as possible to prevent damage to your unit.
The reason for this fault in the systems can range from electrical problems to improper installation of the AC unit itself. It may be necessary to replace any old parts like a thermostat as well. It is not an easy fix if you don't have the skill & knowledge in troubleshooting an air conditioner. Contact an experienced aircon technician to check for you.
10. Gas Leaking
Air conditioners use chlorofluorocarbons or R22 to cool living spaces. If a leak occurs, the gas can cause your system not to work properly no matter how high you set it on the thermostat! The coolants may leak for various reasons, causing your air conditioner to lose its cooling power. By understanding the potential causes of an AC gas leak, you can take steps to prevent it from happening in the first place. Find out more about AC gas leaking here.
Others Issues
There are other common problems which require your attention. Find out more here.
Conclusion
If you are experiencing any of the 10 common AC problems, we can help. Our team is made up of experienced air conditioning specialists who have years of experience solving these problems with a variety of different solutions. Call us now.
Related Read: Why AC Not Working Properly Even After Servicing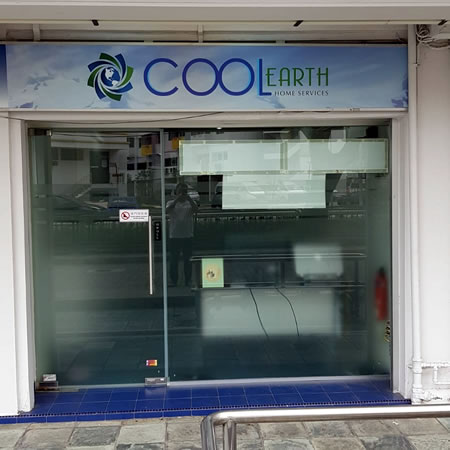 Our lead technician has 18 years of aircon servicing and repair experience.
12 technicians with at least 3 years' experience
Provide same day or next day emergency service
Office hours start from 8 am to 10 pm daily
100% fix all your aircon problem at honest service price
Specialise in troubleshooting aircon leaking problem
Specialise in more than 6 popular aircon brands
Free follow up services within 7 days
Guarantee 90 days workmanship warranty
Provide 100% safe aircon chemical washing to remove the bacteria inside your aircon
Recommended. Take longer time to service but happy its being cleaned thoroughly.
Denise Dunigan
03:27 24 Mar 21
Simply one of the best in town! Professional and prompt services. We have booked their services both for residential and corporate spaces. The team,

led by Michael, was really warm to deal with, and they tried to be as transparent as possible in guiding us about the repair they were doing. As a repeat client, I cannot recommend them enough. If you want quick response from the team, you can simply contact them through their website. An customer specialist will immediately be in touch with you there.

read more
ERNEST JAVIER
07:31 15 Jul 20
Book an appointment easily via whatsapp and the aircon technicians Brendon assigned arrived on schedule.I also want to say that they provided great

service and were really through in explaining my issues. They were also really nice and made sure to clean up after performing their work. Great job guys!

read more
Yi Ting Lee
05:18 24 Nov 20
Great professional services. We've had bad experiences with professional cleaners and aircon specialists before, so we were naturally wary about this

at first. Fortunately, after our third try, we found the professional partner for our home (and even our home office). You can readily sense that they have been doing this for years because of their efficient system, from booking to dispatching. Their aircon specialists are also skilled and I heard from one of the specialists that they are required to renew their license annually. Great thanks and great job!

read more
Jacqualine Rolle
01:51 02 Aug 20
LEE EMANUEL
03:11 04 May 21
Thanks for the great job and clean up the mess after servicing. Will use again.
Looks good to me. Not big surprised but ok.
Tarra Gardener
03:47 26 May 21
Easy to set appointment. The aircon chemical wash did the job to remove all the bad smell. Recommended.
Jimmy Gorrell
02:07 28 Jun 21
CoolEarth AC is one of the best companies where you can get the services you need when it comes to aircon servicing, maintenance and repair. They are

affordable and provide great customer service too!

read more
Marjorie Perrotta
02:27 31 Jul 21
On time and responsive by customer service. Helped to arrange same-day service on confirmation.
BENJAMIN YEO
04:03 26 Jul 21
The technicians at CoolEarth AC really know what they're doing when it comes to aircon repair and service! Their rates are good too which is always a

plus!

read more
Voncile Yea
02:51 31 Jul 21
Just wanted to say a big thank you to the team! I was having some trouble with my aircon and they were able to come and take a look at it very

quickly. They were able to repair the leak and get my aircon up and running again in no time! Great service, would definitely recommend.

read more
Collette Goh
06:23 27 Mar 22
We had lots of problems with our air conditioning unit. It was not cooling the room properly and it was leaking water at some point. Luckily, cool

earth came to solve all these problems for us! We are now enjoying cool air inside our home because of their service...

read more
Theresa Soh
06:23 14 Feb 22
Honest service from the technician Mr Nick. Knowing we spend alot for the servicing previously from another company but still doesn't fix the issue,

he suggested a cheaper alternative. Show us the problem, clean it up and our aircon works great ever since. Knowledgeable on LG aircon. Booking was easy , replies through WhatsApp was fast too.

read more
Serviced by Brendon, did for 2 wall mounted unit and helped to check Aircon condition and informed us the prevailing possible issue. We opt for

cooling gas top up also, the service was fast and efficient, thumbs up for the service.

read more
Got my 3 aircon units serviced (general cleaning, chemical treatment and gas top-up), and work was done well. Brendon was very professional and made

sure to explain to me what the condition/issues of the units are before doing any additional work.

read more
Nicole Golloso
08:57 06 Aug 22
Very good service, prompt replies and did everything via WhatsApp, including arranging site survey as well as installation + cleaning. Very

reasonable prices and service team always arrive early or on time. Installation was faster than expected. Highly recommend.

read more
Chong-U Lim
03:51 28 Apr 22
Last Updated on