Aircon Servicing Course in Singapore
Are you looking for a comprehensive aircon servicing course in Singapore? Look no further than our team of experts at Cool Earth Aircon! We offer a range of courses that will teach you everything you need to know about maintaining and servicing air conditioners. Our courses are designed for both beginners and experienced professionals, so you can be sure to find the perfect one for your needs. Enroll today and start learning!
Aircon Servicing & Maintenance Course (CE-ASM01)
Course Objective:
Provide students with a comprehensive understanding of air-conditioning systems and their key components.
Acquire knowledge of basic mechanical refrigeration systems, system components and refrigerants used.
Able to identify potential problems in air-conditioning systems and carry out servicing and maintenance tasks accordingly.
Course Duration:
One day (8 Hours)
Course Fees:
S$950
Venue:
Company Office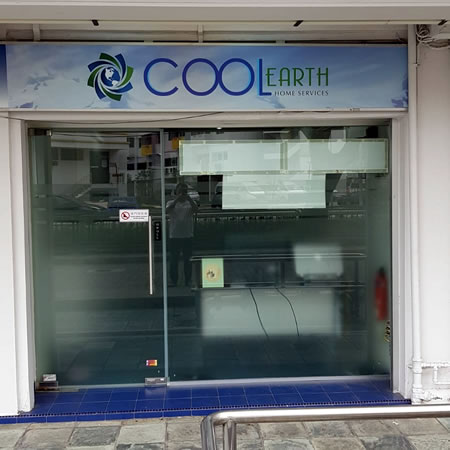 Course Detail
You will learn about different types of air conditioning systems.
Learn about the purpose of indoor and outdoor air-conditioning systems.
Be familiar with the different components and parts of an air-conditioning system.
Learn about the different types of aircon maintenance, such as standard servicing and chemical servicing
Our troubleshooting skills class will focus on water leaking and repair issues.
This workshop will teach you how to put covers around the air-conditioning area before you service it.
You will also learn how to dismantle air-conditioning filters, water trays, fan motors & PCB boards.
Finally, you will learn how to wash using different methods (general & chemical washing using an ultra-high pressurised gun).
Technical backup services are available, and there is a FAQ session at the end of the course.
Why Join Our Course?
Learn from the best: our team of experts has years of experience servicing and maintaining air conditioners.
Comprehensive course: our course covers everything you need to know about aircon servicing, from beginner to advanced level.
Practical experience: our course includes a practical component to learning how to service an air conditioner step-by-step.
Participants who complete the course will be awarded a certificate of completion.
Who Should Attend
Anyone who wants to learn more about air-conditioning and refrigeration systems.
Whether you have little or no previous knowledge of AC & Refrigeration systems, this course will give you the skills you need to operate and maintain these systems effectively.
Enroll Today
Enroll today and start learning to service and maintain air conditioners like a pro! Contact us for more information. We look forward to welcoming you on board soon!