Recommended Denki Aircon Cleaning & Repair Contractor in Singapore
Specialise in Denki Air Conditioner Since Year 2000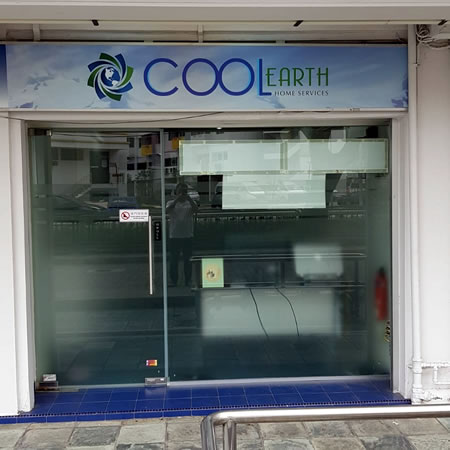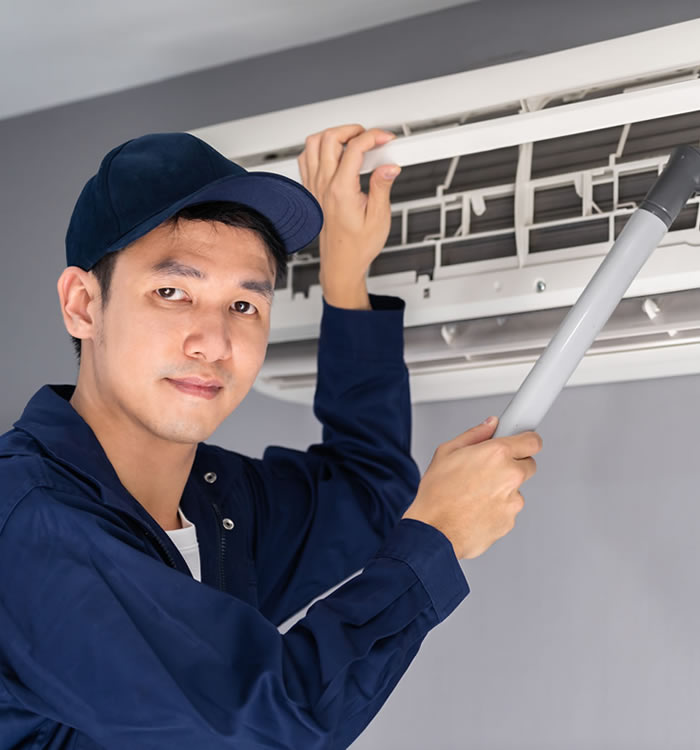 Denki Aircon Solution
Denki is a reliable brand that has been around for over 40 years. They are well known in the market and have great customer service to help with any issues when using their products. In addition, they make high-quality air conditioners that will last many years without breaking down or costing too much money on repairs/maintenance.
Your comfort is the priority when you call us. Our technicians have years of experience with Denki cooling systems, so they can tell you how well it works before arriving on-site to perform work! We use quality parts that are explicitly made for Denki ACs, too – your satisfaction is guaranteed.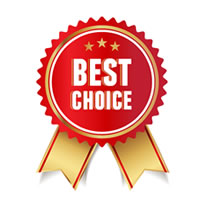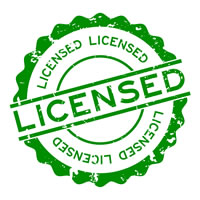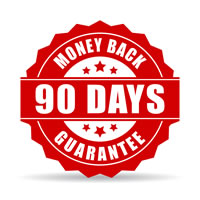 Recommended. Take longer time to service but happy its being cleaned thoroughly.
Denise Dunigan
03:27 24 Mar 21
Simply one of the best in town! Professional and prompt services. We have booked their services both for residential

and corporate spaces. The team, led by Michael, was really warm to deal with, and they tried to be as transparent as possible in guiding us about the repair they were doing. As a repeat client, I cannot recommend them enough. If you want quick response from the team, you can simply contact them through their website. An customer specialist will immediately be in touch with you there.

read more
ERNEST JAVIER
07:31 15 Jul 20
Book an appointment easily via whatsapp and the aircon technicians Brendon assigned arrived on schedule.I also want to

say that they provided great service and were really through in explaining my issues. They were also really nice and made sure to clean up after performing their work. Great job guys!

read more
Yi Ting Lee
05:18 24 Nov 20
Great professional services. We've had bad experiences with professional cleaners and aircon specialists before, so we

were naturally wary about this at first. Fortunately, after our third try, we found the professional partner for our home (and even our home office). You can readily sense that they have been doing this for years because of their efficient system, from booking to dispatching. Their aircon specialists are also skilled and I heard from one of the specialists that they are required to renew their license annually. Great thanks and great job!

read more
Jacqualine Rolle
01:51 02 Aug 20
LEE EMANUEL
03:11 04 May 21
Thanks for the great job and clean up the mess after servicing. Will use again.
Looks good to me. Not big surprised but ok.
Tarra Gardener
03:47 26 May 21
Easy to set appointment. The aircon chemical wash did the job to remove all the bad smell. Recommended.
Jimmy Gorrell
02:07 28 Jun 21
CoolEarth AC is one of the best companies where you can get the services you need when it comes to aircon servicing,

maintenance and repair. They are affordable and provide great customer service too!

read more
Marjorie Perrotta
02:27 31 Jul 21
On time and responsive by customer service. Helped to arrange same-day service on confirmation.
BENJAMIN YEO
04:03 26 Jul 21
The technicians at CoolEarth AC really know what they're doing when it comes to aircon repair and service! Their rates

are good too which is always a plus!

read more
Voncile Yea
02:51 31 Jul 21
Just wanted to say a big thank you to the team! I was having some trouble with my aircon and they were able to come and

take a look at it very quickly. They were able to repair the leak and get my aircon up and running again in no time! Great service, would definitely recommend.

read more
Collette Goh
06:23 27 Mar 22
We had lots of problems with our air conditioning unit. It was not cooling the room properly and it was leaking water

at some point. Luckily, cool earth came to solve all these problems for us! We are now enjoying cool air inside our home because of their service...

read more
Theresa Soh
06:23 14 Feb 22
Honest service from the technician Mr Nick. Knowing we spend alot for the servicing previously from another company but

still doesn't fix the issue, he suggested a cheaper alternative. Show us the problem, clean it up and our aircon works great ever since. Knowledgeable on LG aircon. Booking was easy , replies through WhatsApp was fast too.

read more
Serviced by Brendon, did for 2 wall mounted unit and helped to check Aircon condition and informed us the prevailing

possible issue. We opt for cooling gas top up also, the service was fast and efficient, thumbs up for the service.

read more
Got my 3 aircon units serviced (general cleaning, chemical treatment and gas top-up), and work was done well. Brendon

was very professional and made sure to explain to me what the condition/issues of the units are before doing any additional work.

read more
Nicole Golloso
08:57 06 Aug 22
Very good service, prompt replies and did everything via WhatsApp, including arranging site survey as well as

installation + cleaning. Very reasonable prices and service team always arrive early or on time. Installation was faster than expected. Highly recommend.

read more
Chong-U Lim
03:51 28 Apr 22
---
wHY cHOOSE uS
Our lead technician has 18 years of aircon servicing and repair experience.
Provide same day or next day emergency aircon services.
100% fix all your aircon problem.
Specialise in troubleshooting aircon water leakage problem.
Free follow up air con service within 7 days.
Guarantee 90 days workmanship warranty.
Provide 100% safe chemical overhaul solution to remove the bacteria inside your aircon.
Your Denki Aircon Service Contractor
We offer a wide range of services for your Denki AC:
Standard Cleaning
Our standard AC cleaning service involves the quick and efficient removal of dirt, grime and dust from your air conditioning unit. This type of cleaning is not as thorough as what you would expect with an overhaul but will help get rid of window condensation problems and improve indoor air quality.
Aircon repair
We employ qualified and experienced technicians who can carry out all types of Denki AC repairs. Whether you recently purchased a new unit from us or have been experiencing difficulties with your current device, we can handle any problem you may be experiencing.
Aircon gas top-up
Denki's use R410A as their refrigerant, an eco-friendly gas that will not harm the environment when released if there was a leak from your AC system. However, your air conditioner still requires regular topping up (usually every 3 months) to ensure it functions efficiently and without interruption during this time. If you fail to do so, it might lead to major malfunctions in the future! We provide both liquid and gas top-ups, and our technicians will show you how to do it yourself in the future!
Aircon chemical overhaul
Denki recommends chemical cleaning and oiling your unit once a year (if used regularly). Our aircon chemical service involves putting high-grade chemicals into your AC system, which break down contaminants that have built up over time. This is essential as the back flow of these contaminants can lead to serious malfunctions with your air conditioner.
Annual maintenance contract
We provide annual maintenance contracts for Denki AC units (12 months). We offer two types of arrangements; we send out our technicians every 6 months to carry out the above services, or choose the package where you perform small servicing tasks (the choice is yours!).
---
Denki Aircon Service Price
Standard AC Servicing

1 fan coil = $50
2 fan coils = $55
3 fan coils = $70
4 fan coils = $100
5 fan coils = $100
6 fan coils = $115
Yearly Contract
1 fan coil = NA
2 fan coils = $200
3 fan coils = $240
4 fan coils = $300
5 fan coils = $360
6 fan coils = $400
Chemical Wash
Condenser Unit = $80/unit
Chemical Overhaul
1 Fan Coil Without Dismantle
$80 – $100
1 Fan Coil Includes Dismantle
$130 – $180
All Works Come with 90 Days Warranty
About Denki Air Conditioner
The Denki air conditioner was a Japanese invention built in Tokyo, Japan, by The Denki company. It debuted on December 15, 1934, at the Mitsukoshi Department store in Nihonbashi, Tokyo. Today, out of the businesses that started with this air conditioner company, only one remains Daikin Industries Ltd. The company has grown exponentially and currently holds the number one market share for split-type room air-conditioners. They hold around 30% of the total market share and 50% (or more) of Japan's domestic air conditioning systems.
This invention was under very heavy competition from other companies such as Toshiba Corporation. However, it wasn't until 1974 when a former employee of Toshiba Corp., Hiroshi Makita, created a company division that specialized in air conditioning and heating production. The Daikin Group is now one of the leading companies in this field and is located in Osaka Prefecture, Japan.
The popular model of Denki air conditioners
The Denki Split Type R32JU Air Conditioner is currently the latest model to be introduced by Daikin Industries Ltd. The air conditioner has a clean, energy-saving design that helps reduce carbon dioxide emission and refrigerant leakage and uses an environmentally friendly refrigerant referred to as "R32" or HFC-32. The room temperature can be easily adjusted using either Fahrenheit or Celsius scale, depending on your preference.
The main feature of this air conditioner model is the remote control accessory that comes with it at no extra cost (other manufactures often charge for this). It also allows you to monitor the temperature through an LCD screen located in the unit's front panel. Ensures comfortability while adding a touch of modern design to any room.
The Denki air conditioner has various features that come with it, including:
The unit is double-insulated, which means no more noise when in use (not like the old window units).
Its built-in stabilizer reduces electricity fluctuations and increases energy efficiency. This feature also prevents voltage surges and protects your appliances from being damaged by high voltages while still ensuring a great cooling effect.
Reduced weight and size compared to previous models. Now you can easily install it on your own without hiring an expensive contractor or technician. Installation instructions are provided with the purchase, and installation usually takes under 10 minutes for anyone to do it themselves. It also comes with an auto-restart function after a power outage, making it one of the best features for people living in regions where blackouts are common.
The auto mode senses the temperature and adjusts itself accordingly to create a comfortable environment.
Multi-filters ready: You can purchase multi-filters according to your personal needs and requirements depending on your room's layout and size as well as other factors such as odours, dust particles, tobacco smoke, pollen etc… (Please refer to daikin-multi.jp for more information).
This model includes HANA Sleep Mode, which senses your sleep patterns by checking how much you move around at night (less movement equals deeper sleep) and sets the unit accordingly. When you wake up in the morning, you are more refreshed comfortable.
It also comes with a timer function that allows you to set a daily schedule to program the air conditioner unit to go on or off according to your needs which is especially useful for people who have a busy lifestyle and often forget to turn their units off.
About Cool Earth Aircon
At coolearth.com.sg, we are dedicated to delivering excellent service and giving you peace of mind. With more than 18 years of experience in the industry, our team can handle your every aircon need with top-notch services such as repairing a broken-down system or installing new cooling systems – whatever it takes! Our qualified technicians guarantee reliable work from start to finish on any job no matter how big or small so give us a call today for an appointment.
Find out what other brands are supported by us here.
FAQs
What aircon services do you offer?
We offer a wide range of services from standard aircon servicing, repairs, gas top up, chemical wash, and aircon installation.
Is there any checking fee for aircon repair service?
Yes. Our checking fee of $50 will be waived if you decide to proceed with our service proposal.
How much does the standard aircon servicing cost?
The rates range from $50-$115 depending on the number of units to be serviced. You can check our other packages here.
Why Choose Cool Earth Aircon Services?
➡️ 100% fix all your aircon problem.
➡️ Specialise in troubleshooting aircon leaking problem.
➡️ Free follow up aircon service within 7 days.
➡️ Guarantee 90 days workmanship warranty.
➡️ Provide 100% safe chemical overhaul solution to remove the bacteria inside your aircon.