Find Home Service Providers That You Can Trust in Singapore
We take pride in being a part of a larger network of many different home service providers. This network makes things much easier for you when you need to look for and then schedule a variety of professional services across the region. You can use this service to find door contractors, handymen, electricians, HVAC technicians, plumbers, and locksmiths all in one convenient place.
We've also pulled together lists of our top service providers that we recommend if you need guidance in making a decision. Our list features businesses that provide tremendous value for your money, 5-star ratings, and 100-percent guarantees of customer satisfaction. Every area of expertise listed comes from many years of industry experience and high-caliber skill levels. We don't just let you do faster searching, but also the chance to find the most reliable providers.
ABOUT COOL EARTH
Cool Earth is the fastest leading aircon servicing company, backed by our professionals with more than 18 years of experience in servicing air conditioners for residential and commercial clients all around Singapore. We are proud to have the country's best engineers who are the professional people behind the success of our company.
380+
AC Units Serviced Monthly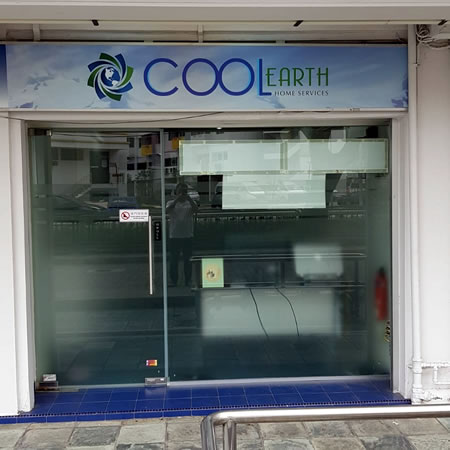 Recommended. Take longer time to service but happy its being cleaned thoroughly.
Denise Dunigan
03:27 24 Mar 21
Simply one of the best in town! Professional and prompt services. We have booked their services both for residential

and corporate spaces. The team, led by Michael, was really warm to deal with, and they tried to be as transparent as possible in guiding us about the repair they were doing. As a repeat client, I cannot recommend them enough. If you want quick response from the team, you can simply contact them through their website. An customer specialist will immediately be in touch with you there.

read more
ERNEST JAVIER
07:31 15 Jul 20
Book an appointment easily via whatsapp and the aircon technicians Brendon assigned arrived on schedule.I also want to

say that they provided great service and were really through in explaining my issues. They were also really nice and made sure to clean up after performing their work. Great job guys!

read more
Yi Ting Lee
05:18 24 Nov 20
Great professional services. We've had bad experiences with professional cleaners and aircon specialists before, so we

were naturally wary about this at first. Fortunately, after our third try, we found the professional partner for our home (and even our home office). You can readily sense that they have been doing this for years because of their efficient system, from booking to dispatching. Their aircon specialists are also skilled and I heard from one of the specialists that they are required to renew their license annually. Great thanks and great job!

read more
Jacqualine Rolle
01:51 02 Aug 20
LEE EMANUEL
03:11 04 May 21