Recommended Samsung Aircon Cleaning & Repair Contractor in Singapore
Specialise in Samsung Air Conditioner Since Year 2000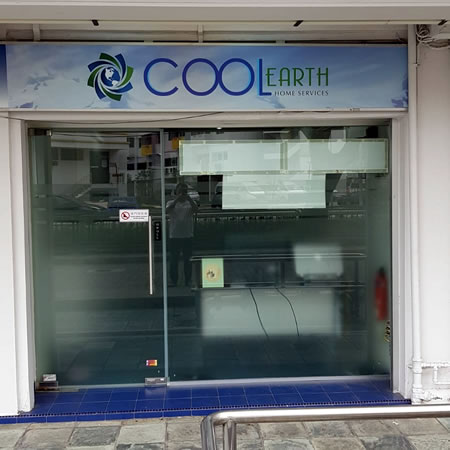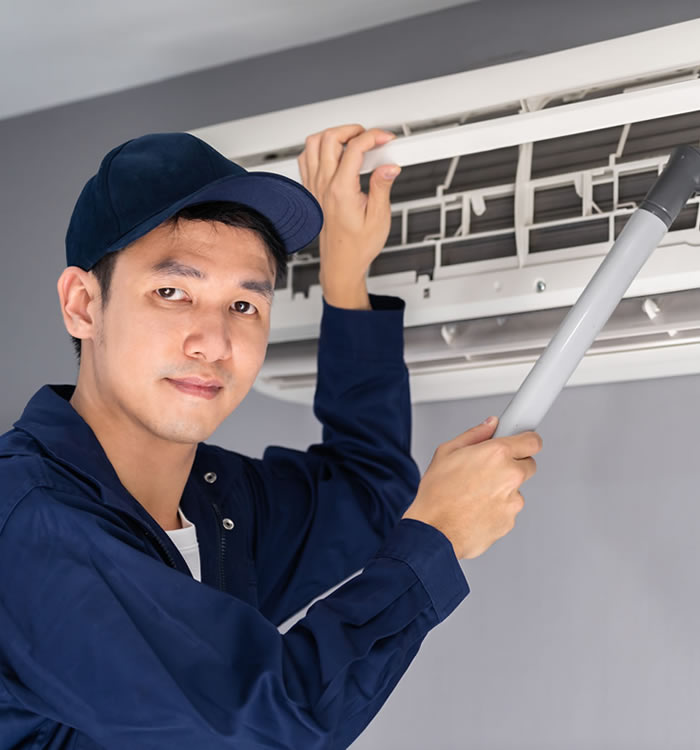 Samsung Aircon Solution
Samsung AC units have incredible value and quality. They're made from materials that are recycled or recyclable, ensuring the price-quality balance is great! If you take care of your unit with proper maintenance services, it won't compromise on comfort or convenience at all for many years to come.
All our technicians have extensive experience in Samsung's products, so when you call us, we can tell you how well the products work before we're even on-site. We only use quality parts that are made specifically for Samsung aircon.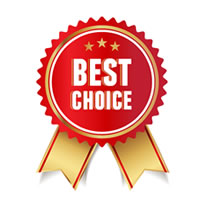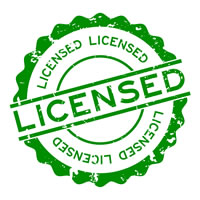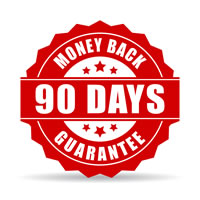 Recommended. Take longer time to service but happy its being cleaned thoroughly.
Denise Dunigan
03:27 24 Mar 21
Simply one of the best in town! Professional and prompt services. We have booked their services both for residential

and corporate spaces. The team, led by Michael, was really warm to deal with, and they tried to be as transparent as possible in guiding us about the repair they were doing. As a repeat client, I cannot recommend them enough. If you want quick response from the team, you can simply contact them through their website. An customer specialist will immediately be in touch with you there.

read more
ERNEST JAVIER
07:31 15 Jul 20
Book an appointment easily via whatsapp and the aircon technicians Brendon assigned arrived on schedule.I also want to

say that they provided great service and were really through in explaining my issues. They were also really nice and made sure to clean up after performing their work. Great job guys!

read more
Yi Ting Lee
05:18 24 Nov 20
Great professional services. We've had bad experiences with professional cleaners and aircon specialists before, so we

were naturally wary about this at first. Fortunately, after our third try, we found the professional partner for our home (and even our home office). You can readily sense that they have been doing this for years because of their efficient system, from booking to dispatching. Their aircon specialists are also skilled and I heard from one of the specialists that they are required to renew their license annually. Great thanks and great job!

read more
Jacqualine Rolle
01:51 02 Aug 20
LEE EMANUEL
03:11 04 May 21
Thanks for the great job and clean up the mess after servicing. Will use again.
Looks good to me. Not big surprised but ok.
Tarra Gardener
03:47 26 May 21
Easy to set appointment. The aircon chemical wash did the job to remove all the bad smell. Recommended.
Jimmy Gorrell
02:07 28 Jun 21
CoolEarth AC is one of the best companies where you can get the services you need when it comes to aircon servicing,

maintenance and repair. They are affordable and provide great customer service too!

read more
Marjorie Perrotta
02:27 31 Jul 21
On time and responsive by customer service. Helped to arrange same-day service on confirmation.
BENJAMIN YEO
04:03 26 Jul 21
The technicians at CoolEarth AC really know what they're doing when it comes to aircon repair and service! Their rates

are good too which is always a plus!

read more
Voncile Yea
02:51 31 Jul 21
---
wHY cHOOSE uS
Our lead technician has 18 years of aircon servicing and repair experience.
Provide same day or next day emergency aircon services.
100% fix all your aircon problem.
Specialise in troubleshooting aircon water leakage problem.
Free follow up air con service within 7 days.
Guarantee 90 days workmanship warranty.
Provide 100% safe chemical overhaul solution to remove the bacteria inside your aircon.
Your Samsung Aircon Service Contractor
We provide almost any type of servicing for your Samsung AC, including:
Standard AC Cleaning – This service is the most thorough clean that we provide. It removes dust, pollen and other allergens from your air conditioner's filter.
Chemical Cleaning – Through our antibacterial chemicals treatment, we kill up to 99% of bacteria in your AC unit. With this service, you can get rid of the mould or mildew smell and breathe easier.
Aircon Gas checkup – We check the coolant gas levels and recharge them accordingly to ensure that your AC runs efficiently.
Aircon repair – Our technicians are well-trained in replacing parts of your air conditioner when it breaks down, ensuring minimal downtime for you. The repairs we do are guaranteed against faulty workmanship or material for 6 months.
Maintenance contract – Samsung air conditioners are well-built and durable, but even the best aircon needs regular maintenance. With a maintenance contract, you can ensure that your AC will always run at optimal performance without disrupting your routine or comfort.
If you want to make the most out of your Samsung AC, call us, and we'll do a standard aircon clean, chemical cleaning or aircon gas checkup. We also offer maintenance contracts for peace of mind!
---
Samsung Aircon Service Price
Standard AC Servicing

1 fan coil = $50
2 fan coils = $55
3 fan coils = $70
4 fan coils = $100
5 fan coils = $100
6 fan coils = $115
Yearly Contract
1 fan coil = NA
2 fan coils = $200
3 fan coils = $240
4 fan coils = $300
5 fan coils = $360
6 fan coils = $400
Chemical Wash
Condenser Unit = $80/unit
Chemical Overhaul
1 Fan Coil Without Dismantle
$80 – $100
1 Fan Coil Includes Dismantle
$130 – $180
All Works Come with 90 Days Warranty
About Samsung Air Conditioner
Samsung Electronics is a large Korean electronics company. They make consumer electronics (TVs, smartphones, refrigerators), but they have their own line of air conditioners as well.
On this page, you will be able to read about the development of Samsung's air conditioning division throughout the years. The history starts already in 1962 with this very first submission by Samsung to an overseas air conditioning competition.
Samsung was the first Korean company to enter an international air conditioning contest, and they won 3rd place in this prestigious event! They had chosen a very creative design: independent refrigeration units with built-in piping, each unit placed on top of a car (or truck), so it could be easily moved to the place that needs cooling.
An original design, but also not one that could be mass-produced in large quantities or at an affordable price. This was still early days for Samsung Electronics; they pushed their limits and experimented with new ideas like this. It will take a few more decades before we would see larger versions of these units, suitable for offices and homes.
The popular Air Conditioners Models from Samsung
Here are a few recent air conditioner models and their benefits:
Samsung AR12HC5/AR12HC4 Series
These are the top of the line models from Samsung. It comes in different colours, has a very sleek design with hidden controls on the front side (no more knobs and buttons showing), it's also Energy Star certified so you can save some money by using less energy, and it has a lock mode to prevent your little ones or uninvited guests from tampering with it. It is split type AC, but not in the conventional sense; each unit is a separate room air conditioner that connects to one outdoor unit that houses all of its components (electricity-saving inverter tech).
Samsung WA12H560SG/WA14H400GI
This is a more traditional type of split AC, with the indoor unit on top and the outdoor one placed at floor level. It's perfect for rooms where there is no high ceiling (e.g., bedrooms). For this reason, it's also called a "low-ceiling split air conditioner".
Samsung WA24H4150SG/WA18H4000S8
Here we have a different type of split model from Samsung. The indoor unit is very small (suitable for bedroom) and has a low profile design, but it still manages to pack all the components needed for the air conditioning in its small body! This makes it look very appealing and sleek compared to traditional indoor units.
About Cool Earth Aircon Services
At coolearth.com.sg, we are dedicated to delivering excellent service and giving you peace of mind. With more than 18 years of experience in the industry, our team can handle your every aircon need with top-notch services such as repairing a broken-down system or installing new cooling systems – whatever it takes! Our qualified technicians guarantee reliable work from start to finish on any job no matter how big or small so give us a call today for an appointment.
FAQs
What aircon services do you offer?
We offer a wide range of services from standard aircon servicing, repairs, gas top up, chemical wash, and aircon installation.
Is there any checking fee for aircon repair service?
Yes. Our checking fee of $50 will be waived if you decide to proceed with our service proposal.
How much does the standard aircon servicing cost?
The rates range from $50-$115 depending on the number of units to be serviced. You can check our other packages here.
Why Choose Cool Earth Aircon Services?
➡️ 100% fix all your aircon problem.
➡️ Specialise in troubleshooting aircon leaking problem.
➡️ Free follow up aircon service within 7 days.
➡️ Guarantee 90 days workmanship warranty.
➡️ Provide 100% safe chemical overhaul solution to remove the bacteria inside your aircon.