Air Conditioners Services in Tanjong Pagar
A Reliable Air Conditioning Contractor with 18 Years of Experience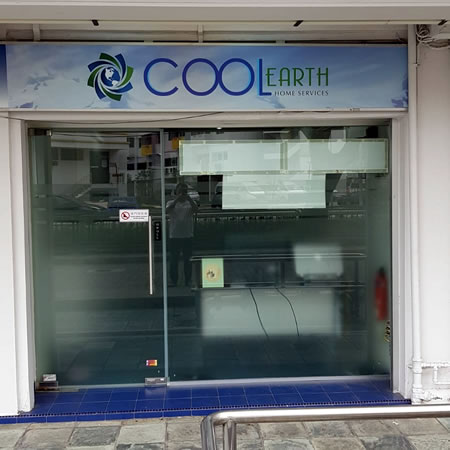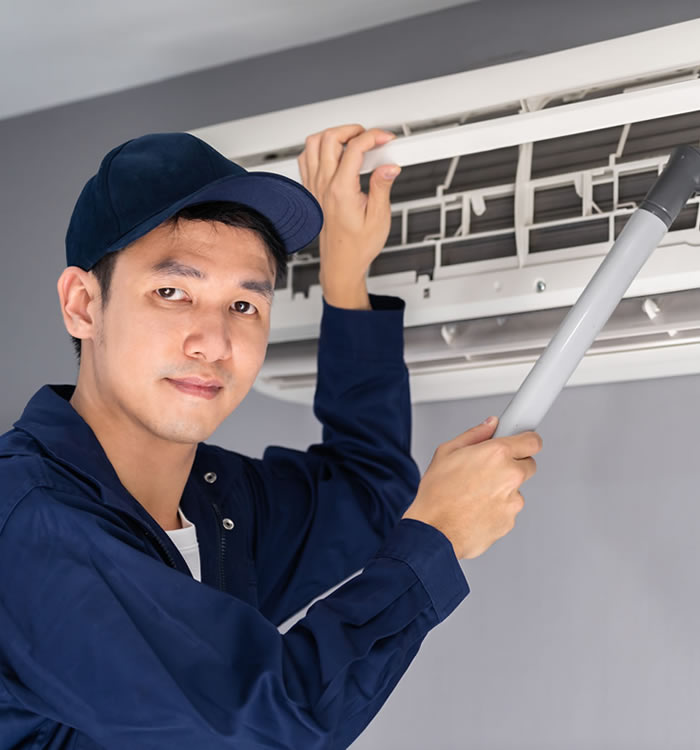 Trusted Air-Conditioner Cleaning in Tanjong Pagar
Cool earth is the fastest leading aircon servicing company for residential and commercial in Tanjong Pagar.
We service and repair various types of popular air conditioner brands with more than 18 years of experience.
Simply give us a call! And provide us with the details of your request and location. Our customer service team will arrange the appointment for you as soon as possible.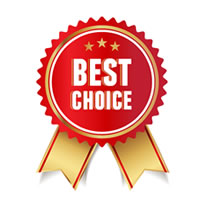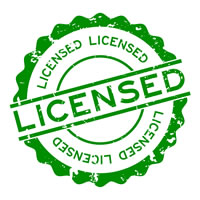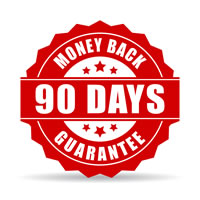 Recommended. Take longer time to service but happy its being cleaned thoroughly.
Denise Dunigan
03:27 24 Mar 21
Simply one of the best in town! Professional and prompt services. We have booked their services both for residential

and corporate spaces. The team, led by Michael, was really warm to deal with, and they tried to be as transparent as possible in guiding us about the repair they were doing. As a repeat client, I cannot recommend them enough. If you want quick response from the team, you can simply contact them through their website. An customer specialist will immediately be in touch with you there.

read more
ERNEST JAVIER
07:31 15 Jul 20
Book an appointment easily via whatsapp and the aircon technicians Brendon assigned arrived on schedule.I also want to

say that they provided great service and were really through in explaining my issues. They were also really nice and made sure to clean up after performing their work. Great job guys!

read more
Yi Ting Lee
05:18 24 Nov 20
Great professional services. We've had bad experiences with professional cleaners and aircon specialists before, so we

were naturally wary about this at first. Fortunately, after our third try, we found the professional partner for our home (and even our home office). You can readily sense that they have been doing this for years because of their efficient system, from booking to dispatching. Their aircon specialists are also skilled and I heard from one of the specialists that they are required to renew their license annually. Great thanks and great job!

read more
Jacqualine Rolle
01:51 02 Aug 20
LEE EMANUEL
03:11 04 May 21
Thanks for the great job and clean up the mess after servicing. Will use again.
Looks good to me. Not big surprised but ok.
Tarra Gardener
03:47 26 May 21
Easy to set appointment. The aircon chemical wash did the job to remove all the bad smell. Recommended.
Jimmy Gorrell
02:07 28 Jun 21
CoolEarth AC is one of the best companies where you can get the services you need when it comes to aircon servicing,

maintenance and repair. They are affordable and provide great customer service too!

read more
Marjorie Perrotta
02:27 31 Jul 21
On time and responsive by customer service. Helped to arrange same-day service on confirmation.
BENJAMIN YEO
04:03 26 Jul 21
The technicians at CoolEarth AC really know what they're doing when it comes to aircon repair and service! Their rates

are good too which is always a plus!

read more
Voncile Yea
02:51 31 Jul 21
Just wanted to say a big thank you to the team! I was having some trouble with my aircon and they were able to come and

take a look at it very quickly. They were able to repair the leak and get my aircon up and running again in no time! Great service, would definitely recommend.

read more
Collette Goh
06:23 27 Mar 22
We had lots of problems with our air conditioning unit. It was not cooling the room properly and it was leaking water

at some point. Luckily, cool earth came to solve all these problems for us! We are now enjoying cool air inside our home because of their service...

read more
Theresa Soh
06:23 14 Feb 22
Honest service from the technician Mr Nick. Knowing we spend alot for the servicing previously from another company but

still doesn't fix the issue, he suggested a cheaper alternative. Show us the problem, clean it up and our aircon works great ever since. Knowledgeable on LG aircon. Booking was easy , replies through WhatsApp was fast too.

read more
Serviced by Brendon, did for 2 wall mounted unit and helped to check Aircon condition and informed us the prevailing

possible issue. We opt for cooling gas top up also, the service was fast and efficient, thumbs up for the service.

read more
Got my 3 aircon units serviced (general cleaning, chemical treatment and gas top-up), and work was done well. Brendon

was very professional and made sure to explain to me what the condition/issues of the units are before doing any additional work.

read more
Nicole Golloso
08:57 06 Aug 22
Very good service, prompt replies and did everything via WhatsApp, including arranging site survey as well as

installation + cleaning. Very reasonable prices and service team always arrive early or on time. Installation was faster than expected. Highly recommend.

read more
Chong-U Lim
03:51 28 Apr 22
About Tanjong Pagar
The historical site of Tanjong Pagar is situated within the busy Central Business District. The whole area is full of well-preserved heritage structures such as commercial shops, railway stations, and shophouses. This has resulted in Tanjong Pagar becoming a very popular location for heritage walks. It is a location that shows you both new and old Singapore. There are high-rise and modern buildings in the background of these heritage buildings. They include housing development flats located in Tanjong Pagar. In addition to historical sites, the area has recently become well-known for the Tanjong Pagar Centre. As of 2016, this architectural masterpiece became Singapore's tallest building.
The 20-story building houses many different amenities ranging from fitness gyms to restaurants, offices, and luxury hotels. It is also expected that leading aircon brands and other types of electronics service centers will move into the building.
Find out more about our
other service locations
.
Last Updated on
---
wHY cHOOSE uS
Our lead technician has 18 years of aircon servicing and repair experience.
Provide same day or next day emergency aircon services.
100% fix all your aircon problem.
Specialise in troubleshooting aircon water leakage problem.
Free follow up air con service within 7 days.
Guarantee 90 days workmanship warranty.
Provide 100% safe chemical overhaul solution to remove the bacteria inside your aircon.
Our Services in Tanjong Pagar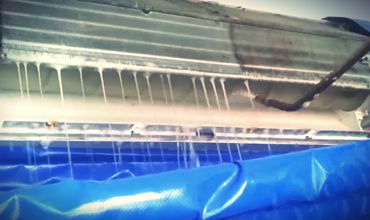 Aircon Cleaning Service
We offer standard aircon cleaning services at an affordable price to maintain your unit at optimal performance. Normal servicing is recommended for those who service their aircon regularly.
Aircon Repair Service
Compressor not running, aircon leaking water, noisy fan operation, aircon not cold or unit not running? With over 18 years of aircon repair Singapore experience, we are ready to help.
Aircon Gas Top Up
Lacking aircon gas reduces the performance of your aircon. We help to check and top up your aircon gas to make sure your unit is working at the optimal level.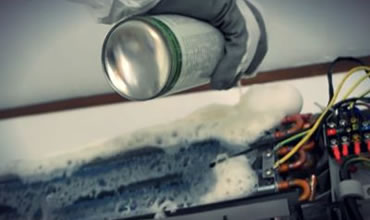 Aircon Chemical Wash
We use safe chemical-based cleaners to chemical wash, restore and recondition your air con to bring back cold air and kill 99% bacteria and virus.
Aircon Chemical Overhaul
We dismantle the electronic control and fan coil of the unit and clean all the parts with a special cleaning chemical. This process also sanitizes the unit, bring back cold air and improve the air quality
Aircon Installation
Our experts have massive years of great experience in aircon installation and familiar with various brands and models. Let us do help you to install your air-conditioning system today.
---
Our Packages and Rates at 2022
Standard AC Servicing

1 fan coil = $50
2 fan coils = $55
3 fan coils = $70
4 fan coils = $100
5 fan coils = $100
6 fan coils = $115
Yearly Contract
1 fan coil = NA
2 fan coils = $200
3 fan coils = $240
4 fan coils = $300
5 fan coils = $360
6 fan coils = $400
Chemical Wash
Condenser Unit = $80/unit
Chemical Overhaul
1 Fan Coil Without Dismantle
$80 – $100
1 Fan Coil Includes Dismantle
$130 – $180
All Works Come with 90 Days Warranty
Aircon Brands Supported by Cool Earth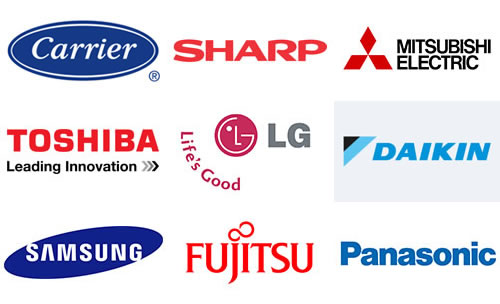 ---
The Importance of Using Professional Aircon Contractor
It is imperative to use professional air con services for your unit's cleaning and maintenance as they have the necessary skills and experience to do this work. Moreover, they have all the relevant tools and chemicals that are required to service your air con system so as to avoid damage and exposure to harmful toxins and chemicals. Proper use of chemicals is crucial during the cleaning and rinsing process.
There are instances where some service providers use cheap and sub-standard chemicals that damage certain components in your system. This damage can reduce the efficiency of your unit leading to huge losses. Repairing any damaged components in your unit will require a professional technician to diagnose your unit. This will lead to additional costs that could have been avoided if you sought professional help.
If you are searching for professional air conditioner service in Singapore, contact us today to enjoy our premium aircon cleaning and maintenance services. We are a professional air con service provider in Singapore that offers everything from aircon installation, repair, chemical cleaning, maintenance and servicing.
Can I Clean Aircon Myself?
It's always advisable to do some aircon cleaning and maintenance. You can:
Regularly cleaning the vents and exterior components of your aircon unit
Vacuuming the fan
Washing the filter regularly (and replacing it every 6 months)
For best results, it's highly advisable to enlist the services of a professional aircon company to handle your aircon cleaning and maintenance tasks. You can save a lot of time and money by simply hiring trained and experienced experts to maintain your air conditioning system for you.
The Benefits To Clean Your Aircon Regularly

If you want to enjoy good quality air inside your building, you need to ensure professional air con servicing at regular intervals. An in-depth chemical wash is perhaps the most effective way to remove dirt and pollutants.
Your air conditioning system keeps the air cool and removes airborne impurities, dirt, and pollutants. All these particles end up trapped in your AC unit. In time, these accumulations of dirt and debris will damage your system and will affect its performance and its proper functioning. You may end up someday with a system that can't cool the air to the desired temperature, or with the main unit that leaks on your expensive floors.
Here are some of the most important benefits of regular aircon maintenance in Singapore:
Better efficiency and cooling performance
Energy savings
Longer lifespan of your AC system (properly serviced units may last up to 15 years and even more)
The peace of mind that your aircon will recirculate only high-quality, clean air
The opportunity to detect various problems in their early stages, when they are easier and less expensive to fix.
How Often Do I Need To Clean My Aircon?
If you use your system a lot, you'll want to service it three or four times per year. If you only use it sparingly, servicing it once a year should be enough.
Our suggestion is to grab a package deal to benefit from lower prices. Also, ensure that you pick a trustworthy air con servicing Singapore provider.
About Cool Earth Aircon Services
We are committed to providing the best possible service and keeping your home or business cool all year round. With more than 18 years of experience, Cool Earth can handle every air conditioning need- from repairs to installation. We also provide a range of services for commercial clients who depend on us for quality AC servicing and repair in Singapore
We don't just ensure that you are comfortable indoors; we're dedicated to delivering excellent customer satisfaction too!
Popular Videos About Aircon Maintenance
FAQs
➡️What air con services do you offer?
We offer a wide range of air con services from standard aircon servicing, repairs, gas top up, chemical wash, and aircon installation.
➡️Can I book for an annual service package?
Yes, you can. Depending on the number of coils, the annual package will be between $200-400.
➡️Is there any checking fee for aircon repair service?
Yes. Our checking fee of $50 will be waived if you decide to proceed with our service proposal.
➡️How much does the standard aircon servicing cost?
The rates range from $50-$115 depending on the number of units to be serviced.